Idol Picnic
So what do idols do when springs turns to summer? These five idols decided to just hang out and have a picnic in the warming sun.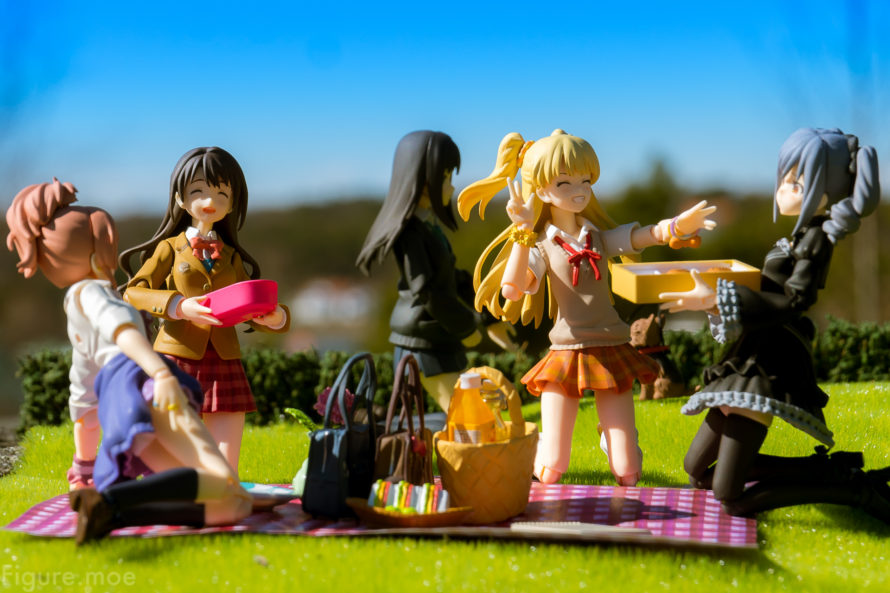 Nice and cozy place they found for a picnic! Mika, Uzuki, Rin, Rika and Ranko decided to go somewhere secret, cause popular idols like them wouldn't be left alone otherwise.
Lets see what everyone brought to the table.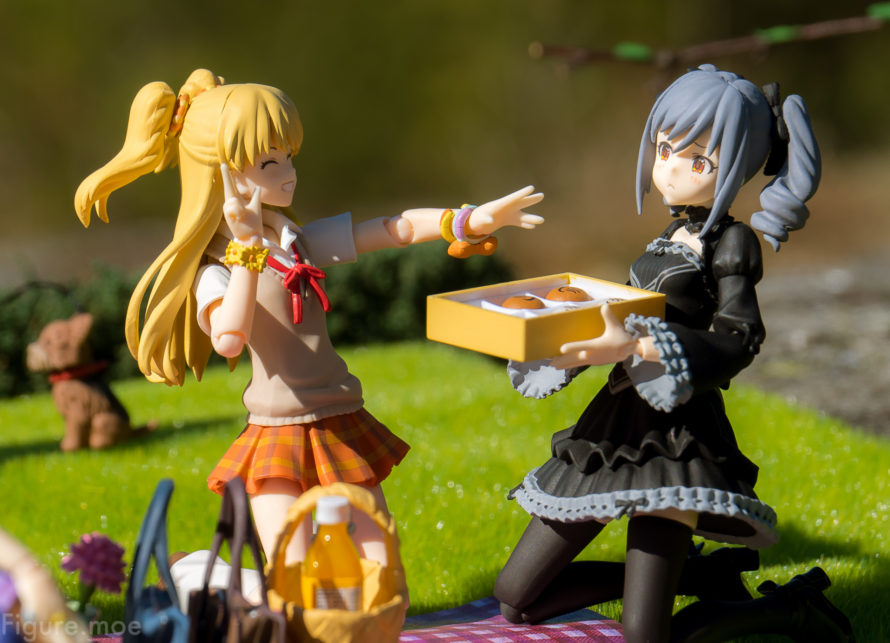 Rika: "I'll give you three of my sandwiches if I can have three of your buns!"
Ranko: "But Rika, that's too many! There are only six and I want two, at least."
Seem one of them will have to give in.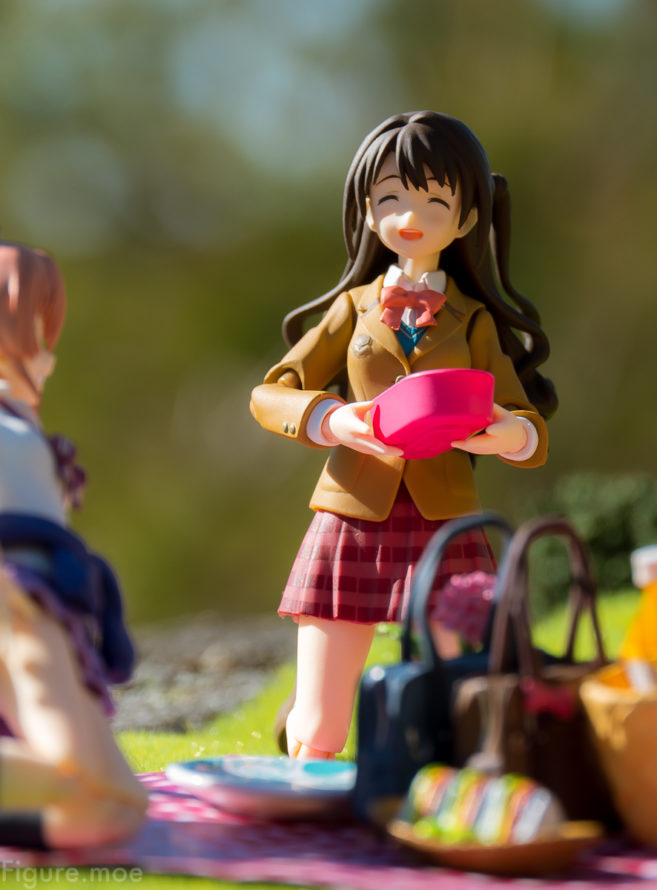 Uzuki: "I made a lunchbox at home. Please, try some, everyone!"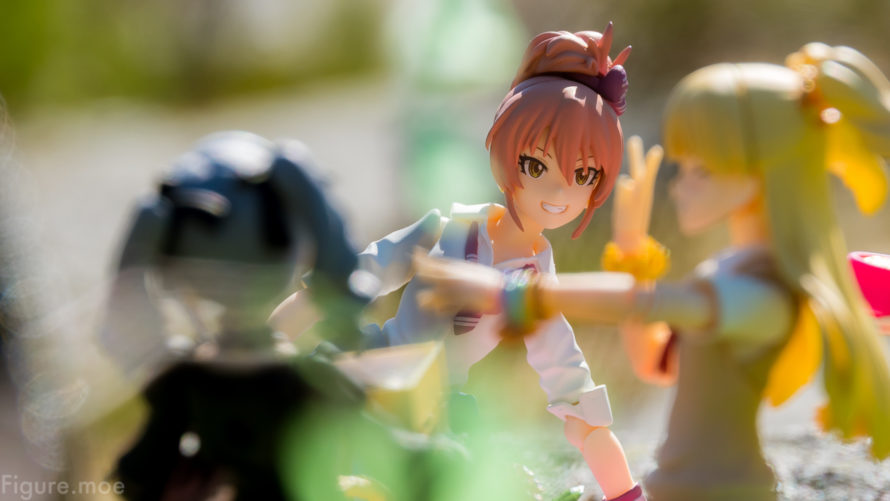 Mika: "Uzuki, you're so proper; you'll make a great house wife one day if you continue like that! Live a little! After all, it's your birthday, so let's celebrate with…"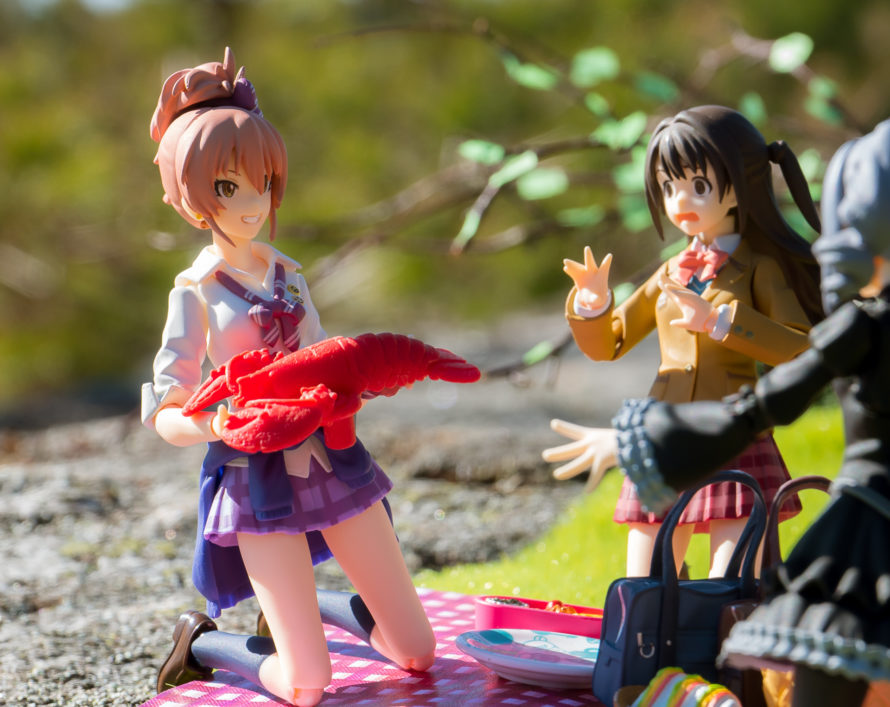 Mika: "…lobster!"
Ranko: "A tasty devil appears!"
Uzuki: "L-Lobster?! That must have been expensive!"
Meanwhile…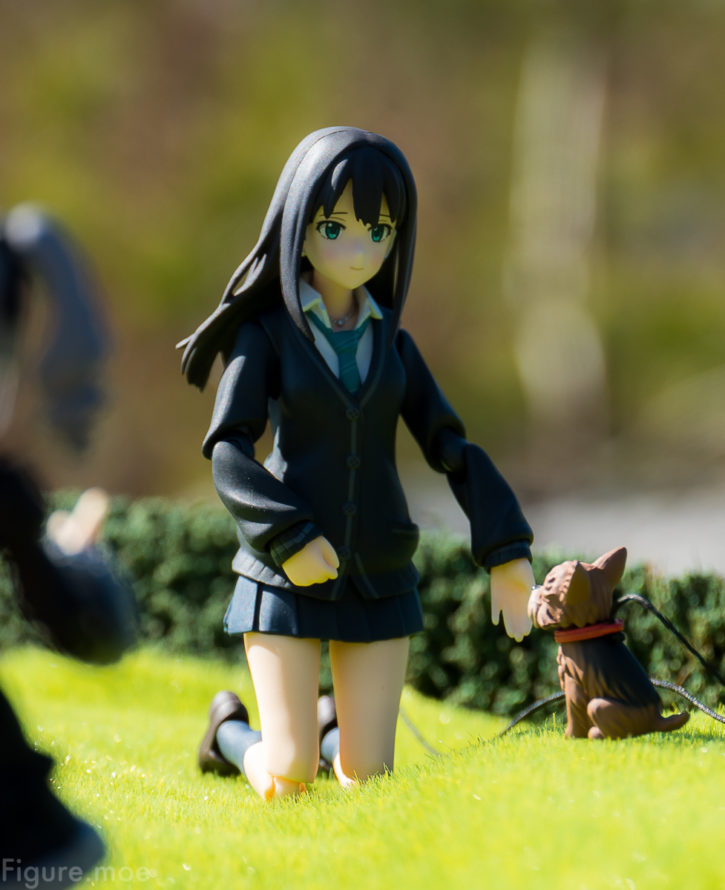 Rin: "Let me remove the leash."
Rin brought her dog, but not for eating of course, just so he could run free in the grass field.
---
This was a really difficult photoshoot to shoot. Sure, the sun was constant and no clouds blocked it, but the wind kept bugging me all the time. Setting up all the props and posing the figures took a lot longer than expected with all the wind, cause I had to make sure a gust wouldn't grab the grass and flip it over which it did once and send the box with buns flying. I found four of the buns, one after the photoshoot, but one is lost forever. Bummer. If it wasn't the grass flipping it was the balancing of the figures was just enough to make them stand upright, but with any strong gust and they would take a nap. So I would have wanted to take more photos but after two hours of constant fighting I felt my patience had been drained.
Here's a moment when the wind took all but Rika down. It kinda looks like everyone got so surprised by Rika's greed for three buns they lost their composure.