Boxes boxes boxes
One conversational topic that usually comes up in figure communities or other social places with figure collectors is where we store our figure boxes. After telling them about my wall of boxes in my bedroom most are rather interested in how it looks like, so I thought I'd share that here.
Some collectors save their boxes for one or many reasons. Some keep them to store the figures when they're not displayed. Others might plan on selling the figures after they've tired of them or have to sell them for food (jokingly told me that, I hope) and the packaging/boxes help in adding value and making it easier to ship the figures more securely. Some don't even store their boxes at all. They throw away the packaging; some don't have enough space while others never think of selling their figures at all. Then there are those who like the packaging and don't mind looking at it. You could say I'm one of those: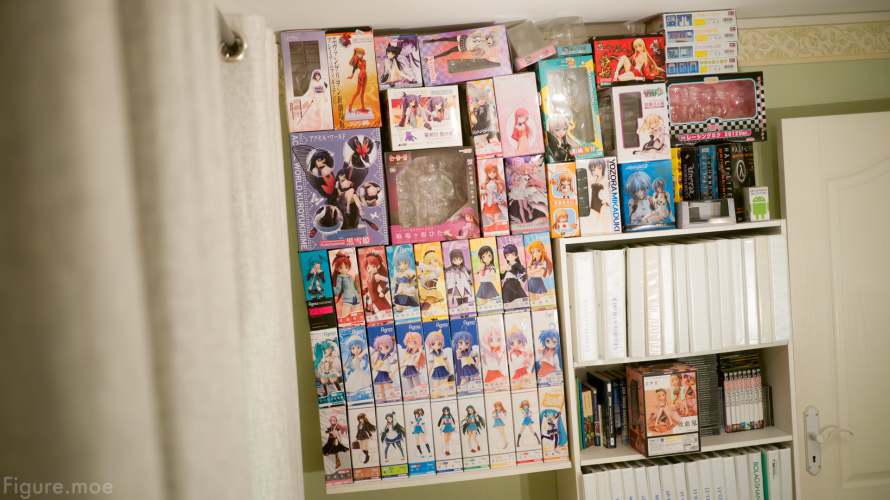 This is my wall of figure boxes. It may not look completely organized, mostly cause I add the new ones to the top of it and then occasionally re-organize after a while. Most of the boxes are in different sizes as well, so it's not possible to fill the gaps perfectly. Not much space left. Will have to clean out some old stuff in the shelves.
This wall of figure boxes serves two purposes. Since I needed to store my figure boxes somewhere I figured I might just as well display them in my bedroom where I do not display my figures. In that sense I get to see them in two places in my home. Since all figma boxes have a big showcase picture on the sides the idea was solid, but as I got more scale figures their boxes had made the idea more difficult to fulfill.
I also used to keep other boxes that I liked the design of or a game I liked, like PC-components and game boxes. See below for an earlier photo of the same wall of boxes: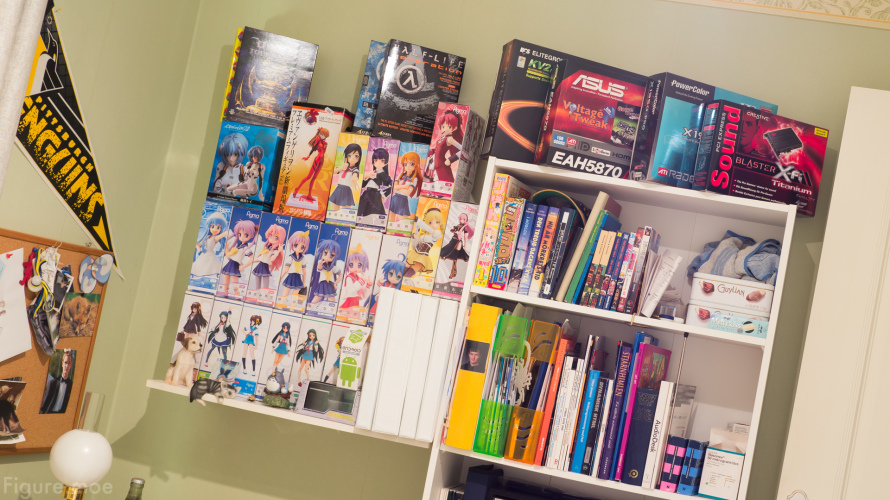 Figure collectors, how do you store your boxes?