Idols on stage
On the stage tonight we have two idols from the 765 Production Studio! 
I've been preparing these photos and holding on to them for far too long now. It's not as a daunting live stage scene as I did with my brother back in the summer of 2013 but I did go to the lengths of buying and crafting props for these two new Idolm@ster figma, Hibiki and Chihaya.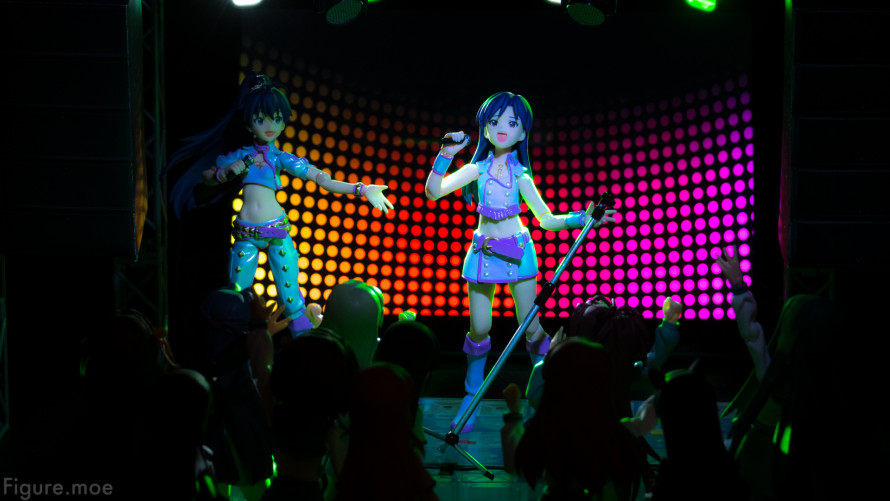 I've never been a fan of the Idolm@ster rhythm games, but the character designs have always looked great so when the anime aired I knew I had to see it. I liked a few characters, two of these being Chihaya and Hibiki.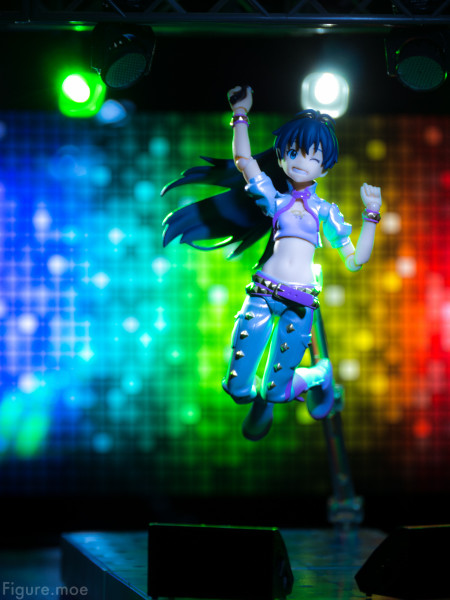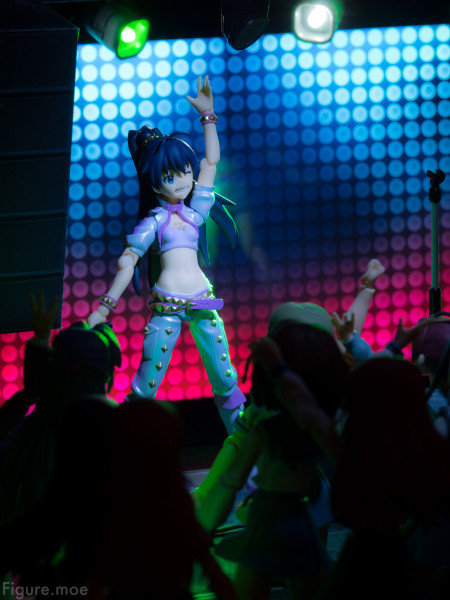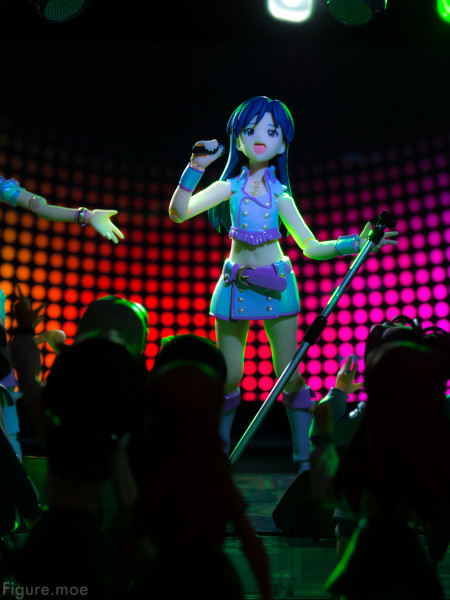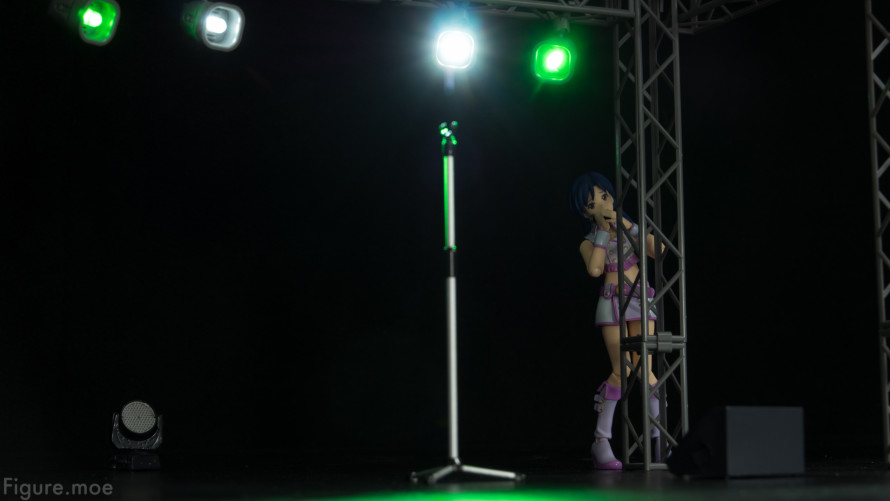 Chihaya is stage shy.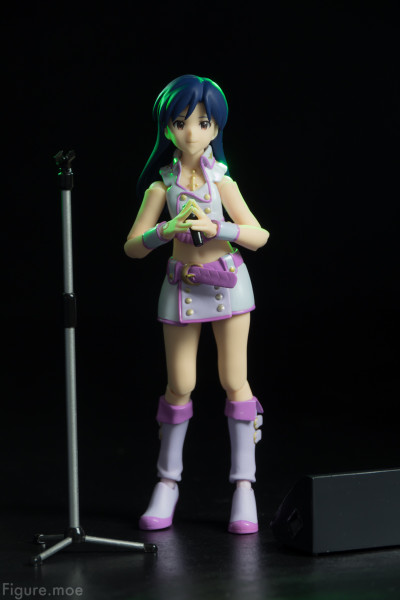 But once the music starts she wants nothing else but to sing.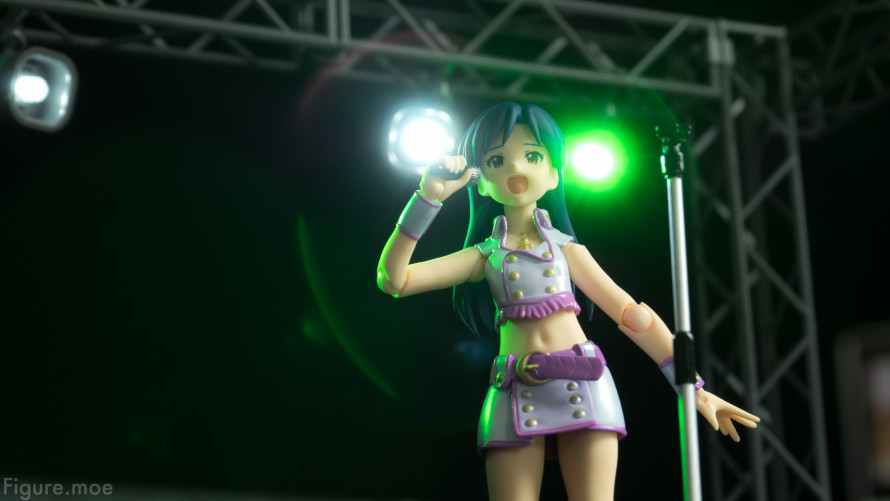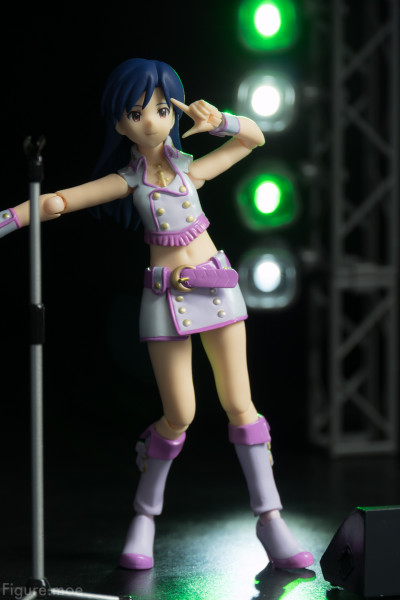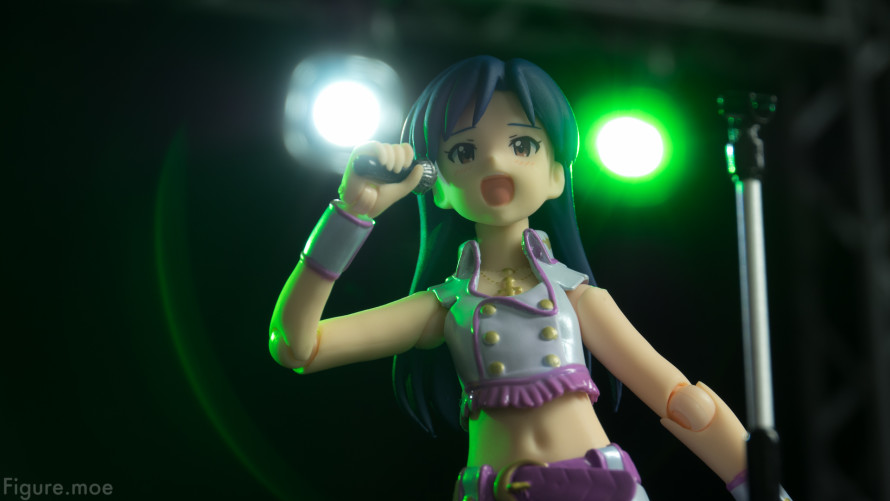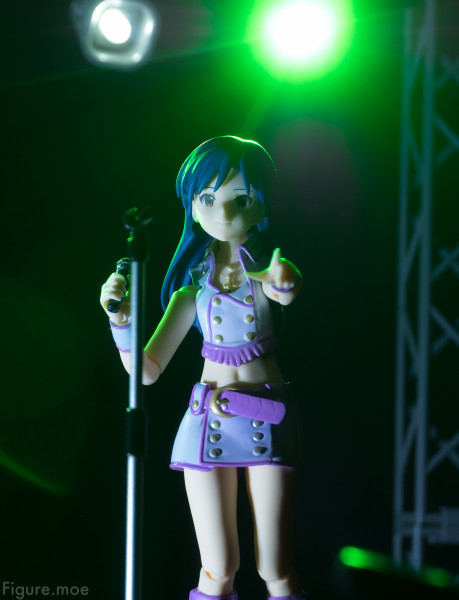 See you next time~!
---
I don't like breaking immersion, but for those who want to see how I made the stage and set up the audience here's a behind the scenes photo.
The trusses and LED-spotlights were made for figures and to be used together. But I found out about these props too late after release and only managed to grab two white and two green LEDs as all the other colors were long sold out. (I might make a post about these props sometime.) The speaker stacks I made myself by editing and printing a photo of a speaker on paper.
The background is a tablet.