Otakon 2014, day 1
Last year I made a visit to the US, and planned my trip to coincide with an anime convention, Otakon 2014 (http://www.otakon.com/). I've been to one other convention (UppCon, attended three times) in Sweden before, but that one shut down when it got too big for the staff to handle it. I've been missing walking around a convention, so visiting an American one while in the US seemed like a good idea.
And it certainly was good! People were friendly, panels were plenty and interesting, game room was big, vendors were plenty more. Even though I traveled alone I managed to find one other Google+ user already on the first day, and managed to make another online friend on the spot. Sadly, cause I were travelling light I had no room to buy anything, but maybe that's just as well!
I took photos of everything I remotely liked. So there's figures, artbooks, cosplayers, goods,  plushies and what not. I hope you find it just as interesting as I did!
The last page is slightly NSFW (Not Safe For Work, +17 age) material, so tread on your own risk.
I'd like to give credit to the cosplayers I took photos of, so if it is you in the photos please send me a message and I'll add credits to the photo and a link to your site/cosplay. Or if you happen to know who the cosplayer is then please do tell me as well. Thanks!
Day 2 and 3 will come Soon™!
Longest anime convention queue I've been in. It went almost one lap behind the convention center and then back and then wormed its way back and forth three times before finally reaching Registration indoors.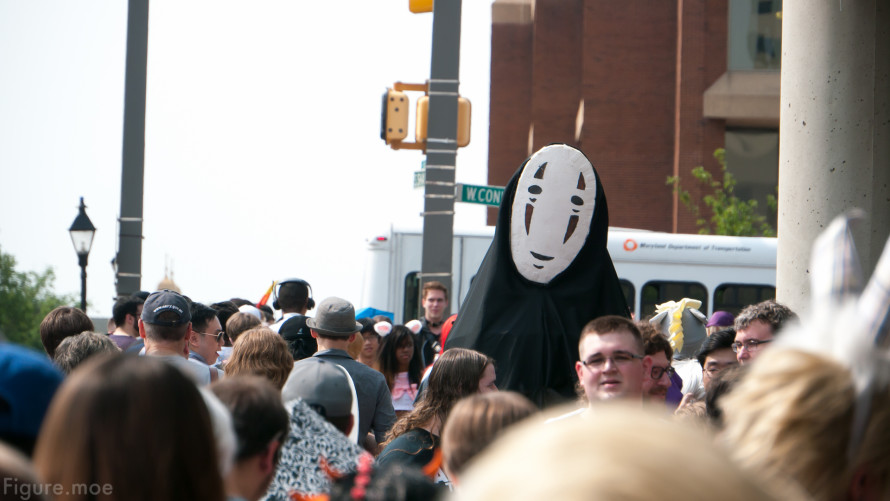 Everyone had to queue. I doubt the staff responded well to bribes.