KyoAni Shop
It's been a while since my last post and the excuse is that I've been busy planning and making a trip to Japan last November. Those who follow my personal Google+ will know about this and also the reason behind the trip; My family and I went there to attend a Shinto-style wedding (It was different and very cool). With only 10 days in Japan the schedule was quite hectic and I didn't have time to do many visits to "anime" places, but I was able to quickly go to Kyoto Animation's (KyoAni) merchandise shop and Akihabara. Today I'll show you KyoAni's shop!
If you've been watching anime chances are you've been seeing or hearing a lot about one or more series of their's as they constantly produce good and famous anime within the anime subculture. Kyoto Animations has done shows like Full Metal Panic, The Melancholy of Suzumiya Haruhi, Lucky Star, Clannad, K-On!, Free!, Sound! Euphonium among many more.
It was easy knowing we were at the right place as I instantly spotted ads at the Kowata Station for their shop as I stepped off the train.
KyoAni Shop is located right next to the Kowata train station in a shopping mall. That building's staircase is easily recognizable, so finding it is easy once you get off the train.
The orange sign is KyoAni Shop's sign, although the staircase is easier to spot than the small sign. Walk up the stairs and you will find the shop directly ahead.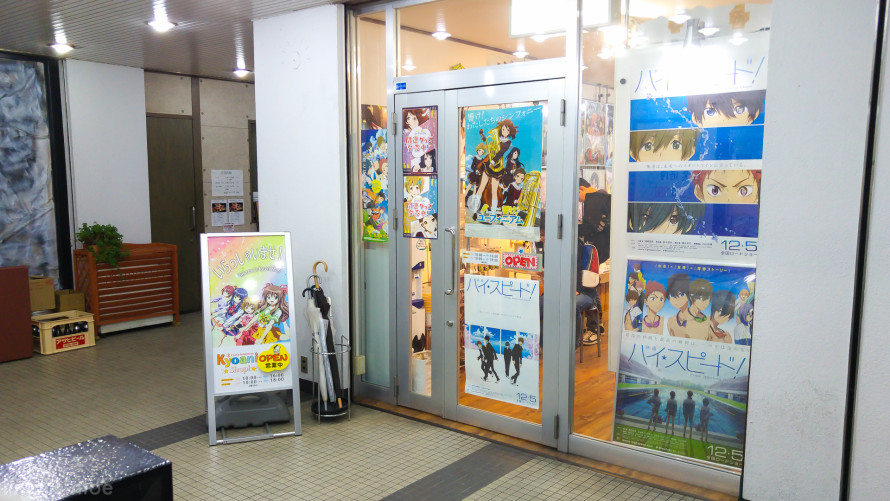 I hope you weren't expecting a big shop cause it's just a little bit bigger than a medium sized living room. (No photos allowed inside, so I can't show you more than this.)
They stock various items of their latest shows like Blu-rays/DVDs, clear files, badges and posters. You can see more over at their website kyoanishop.com.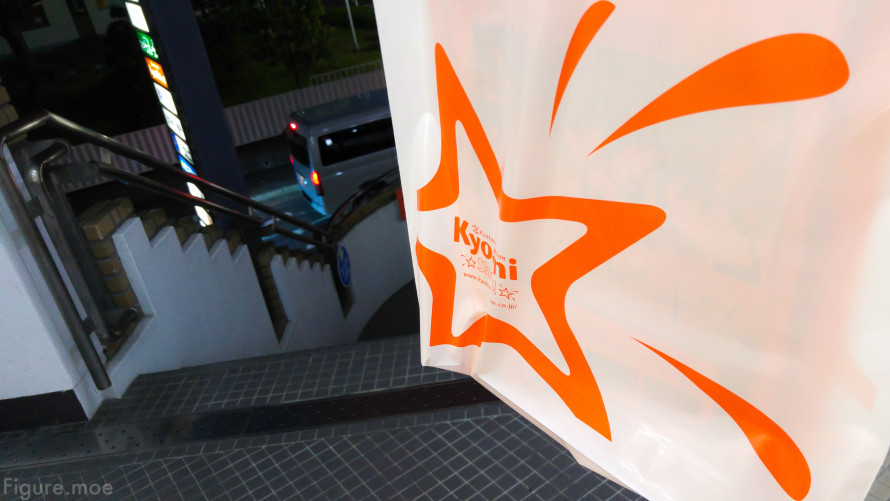 We are able to choose between different plastic bags for the bought merchandise. There were three to chose from; one had artwork from Free!, another was white with cute characters (I think, I don't remember) but I chose this one shown above.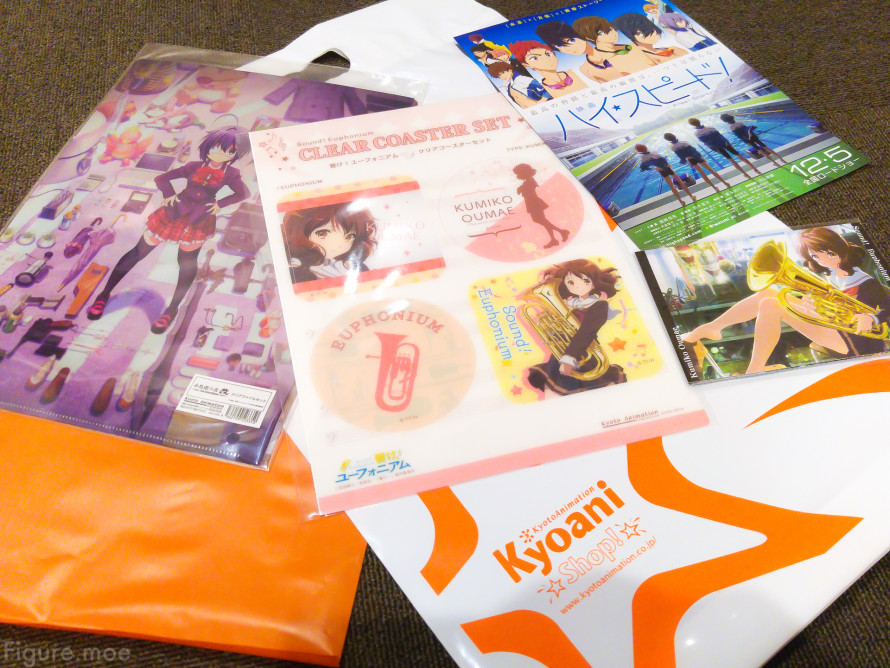 Naturally, pretty much all of their merchandise are of recent series as their stuff sell out pretty quickly. This made it difficult for me to choose what to buy as I don't know many of the recent series' characters, so I ended up choosing merchandise of characters that I thought looked good instead. I also chose thin items to easily fit them into my luggage. Ultimately, after browsing for what felt for too long, I chose clear file folders of Love, Chunibyo & Other Delusions!, clear coasters and post cards of Sound! Euphonium.
---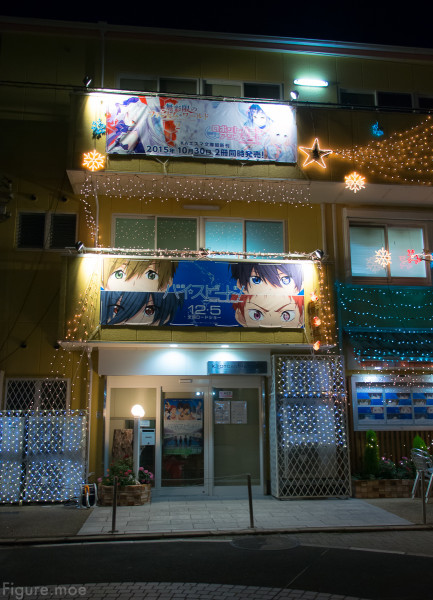 And while you're in the neighborhood you might just as well visit their studio too. It's situated two blocks east from the shop just next to the Kohata station. Above is a photo my brother took showing their fancy Christmas decorations. I didn't have time to go there too, but I'll most likely be back there some time in the future.
They don't let anyone into the studio itself, of course, but they used to have guided tours. Sadly those had seized by the time we visited. Would have been a much more memorable experience than their shop, that's for sure.
Below is a map showing their studio's location, so mark it if you're interested.