Snow Miku Christmas Card
Figure.moe and Snow Miku wishes everyone a Merry Christmas!
Snow Miku and her snowy companion sends us a greeting card from Gingerbread land where they seem really happy.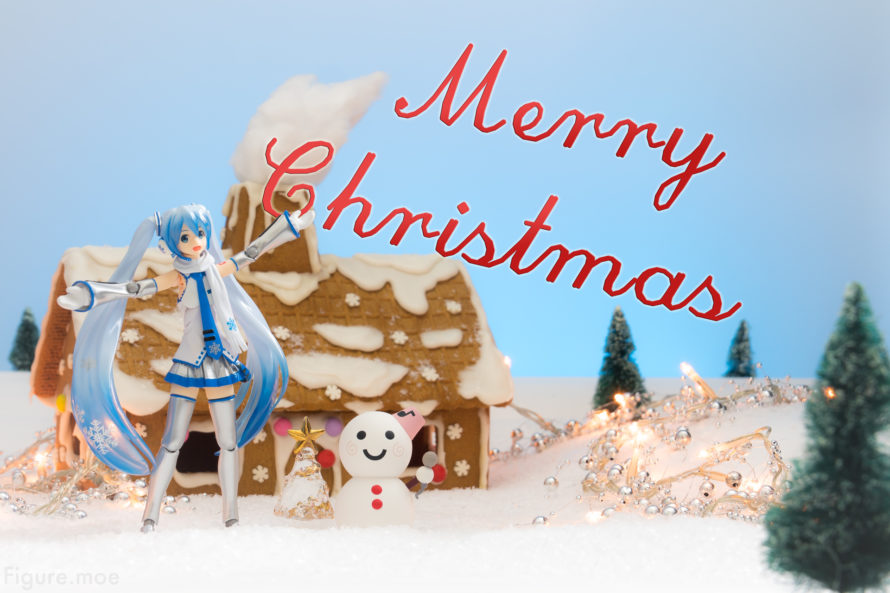 As a Christmas gift I've also produced this photo in stereoscopic 3D, so click the link above if you're interested!
I realize it's been a few months since my last post. I did promise to post more often but we can never know what life has in store for us; I've been very busy with work these last months and will be for another one or two, but hopefully I'll be back to more regular posts sooner than later! New figures have been starting to pile up and I'm more than eager to start shooting photos with them.
Let's wish for many wrapped boxes with aesthetically pleasing plastic parts inside (doesn't matter if you bought them yourself)!