Ultimate Madoka figma Review
From the very popular anime series Mahou Shoujo Madoka★Magica comes Ultimate Madoka, often called Godoka in English, or Madokami (Madoka + kami, God) in Japanese. Despite Madoka only being seen in one scene with this outfit it's immensely popular.
So why did I buy her? Lets take a look and find out!

Packaging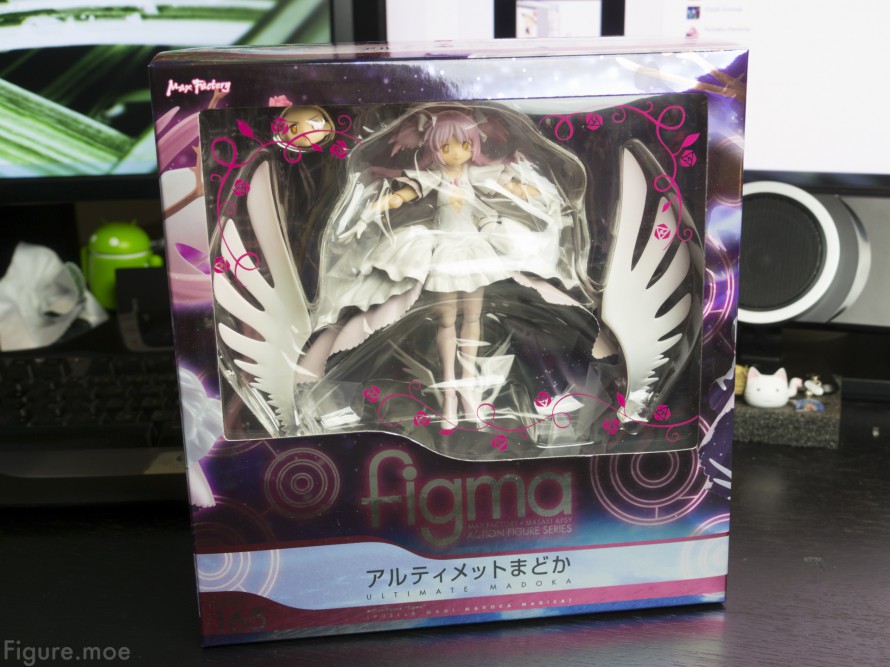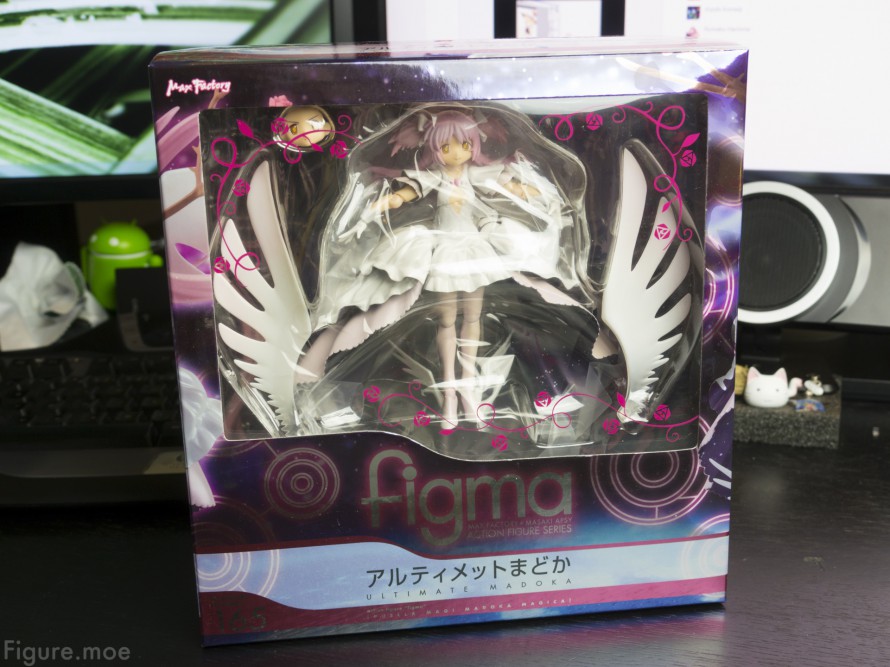 Do I dare say the prettiest figma box made to date? I don't usually mention the box much when it comes to figures, but this one deserves a mention. The box looks very nice with purple gloss and silver reflection on certain parts. Nice roses and twigs on the window and space and her magic patterns as background to all the various shots of her. Very pretty!
 Parts included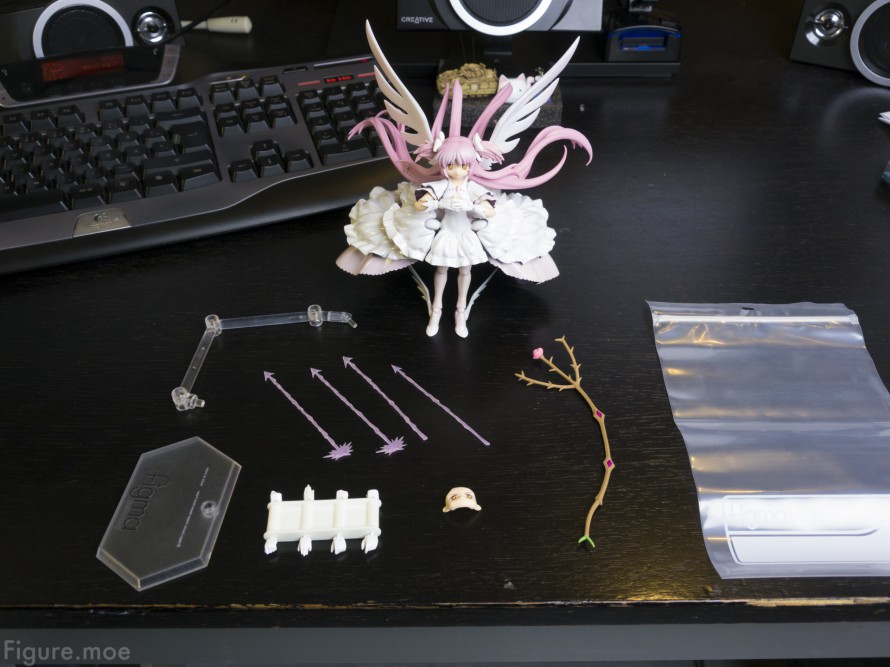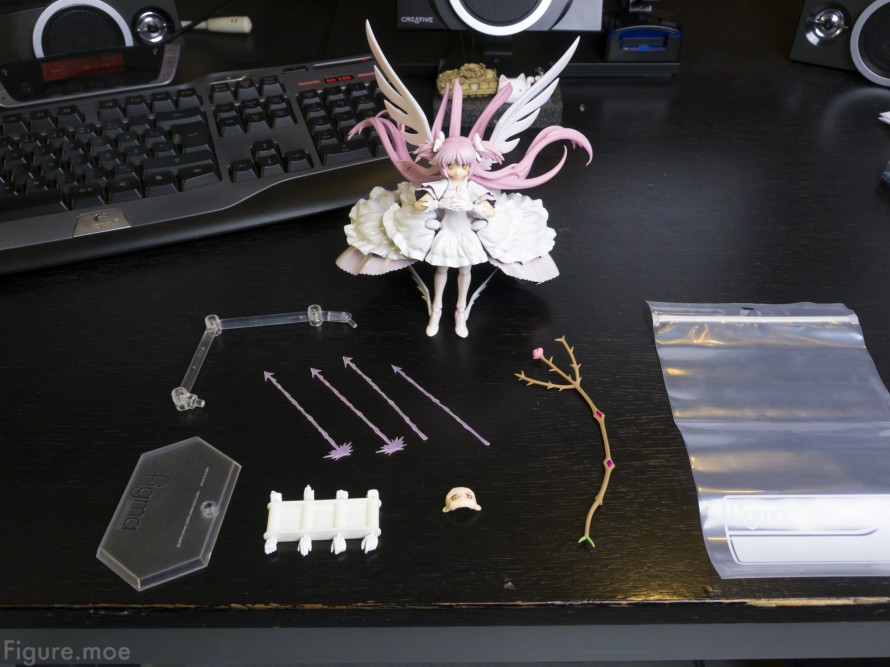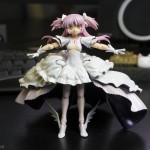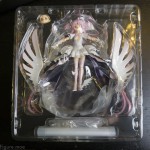 Only two faces included; one smiling face and one determined face. Not many, but kinda useful and fitting to her character. Standard set of hands painted as white gloves. Two special ones that hold her arrows and her bow. Her bow and four arrows included; two being drawn, ready to shoot, and two "normal" ones.
Those are all the extras. Not so strange really; she's already so big!
And not to forget, there's always a background in the box since it's a figma. This one featuring her magic patterns in front of a view of a galaxy.
Took a bit of time to assemble her hair since the pieces wouldn't quite attach easily. After a few persistent tries I managed though. I figure all figma are unique from the molding since not everyone will have the same problems with the same parts.
 Sculpting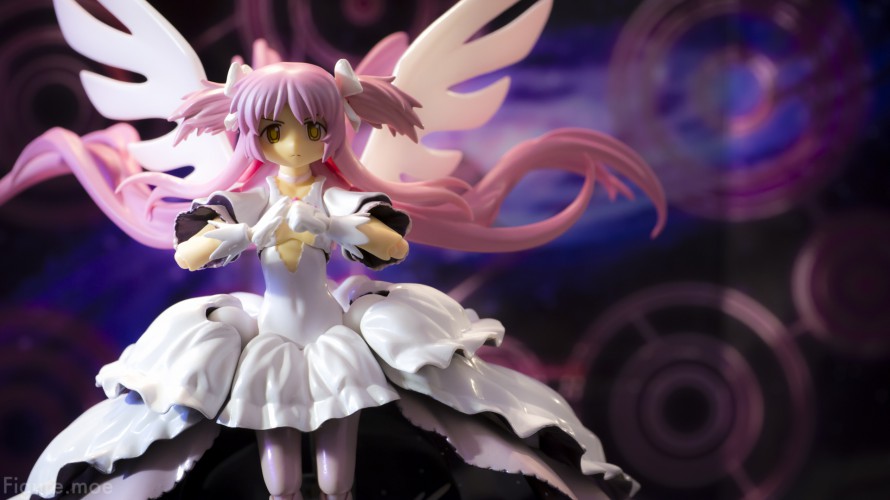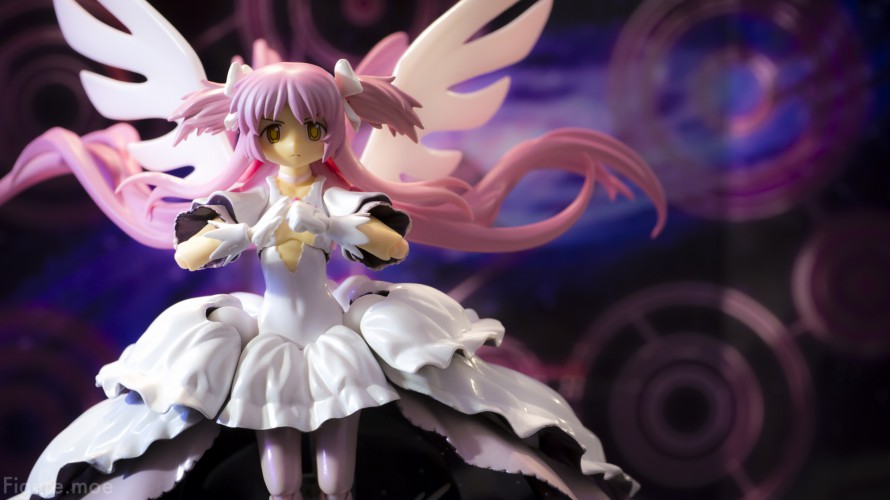 As she's a figma there will always be joints and seams. The two most obvious seams are the two in the front of her skirt and her chest seam.I know I reacted very strongly to the front skirt ones when I first saw her. Makes it look like a ballerina skirt, especially if you remove her big skirt parts.
She has two big skirt parts to the sides held up by the two big joints at her hips that blend somewhat well. But they could just as well had made the whole skirt one piece since there's no bigger reason for ever posing her skirt. I suppose it has to do with manufacturing, such big pieces being difficult to get right, and to make her be able to use her own feet if the user so wishes.
Max Factory seems to be getting more into using 'softer' parts on their figmas, which I'm sure we all like just as much. They've done the same here for Madoka's hair, making sure the  head doesn't get hindered by her wings and longer sprouting hair on her back.
Other than that there's not much to complain about. Her skirt has great folds and nice details casting great self-shadows. Her hair looks soft and airy. Overall a well sculpted figma.
 Painting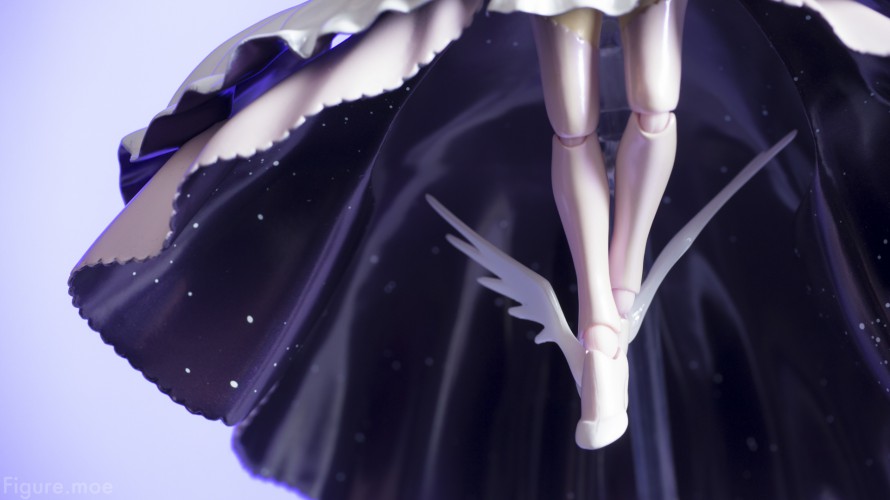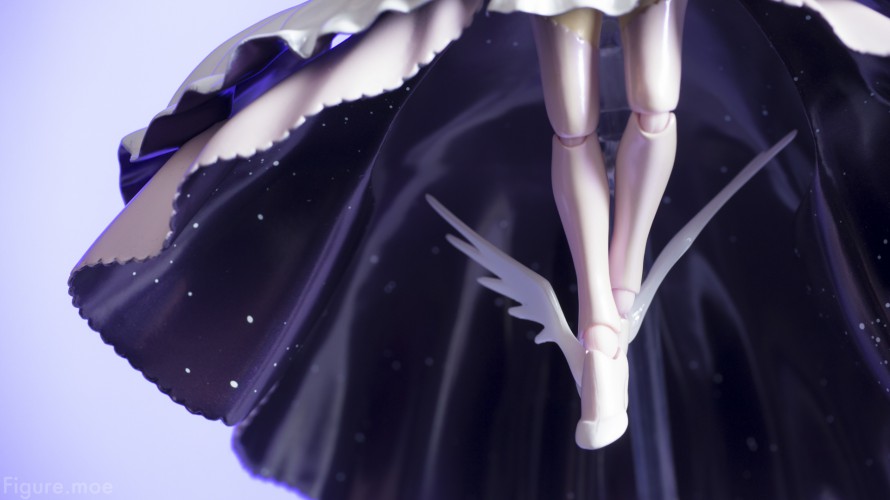 Painted in pink, white and purple, this is probably the girliest figma yet.
The inner skirt's outside is painted in pink with a pearl like gloss. Pretty! The inside of the skirt is just as pretty but high in contrast to the outside, simulating space and the stars instead, just like in the anime series.
 Posing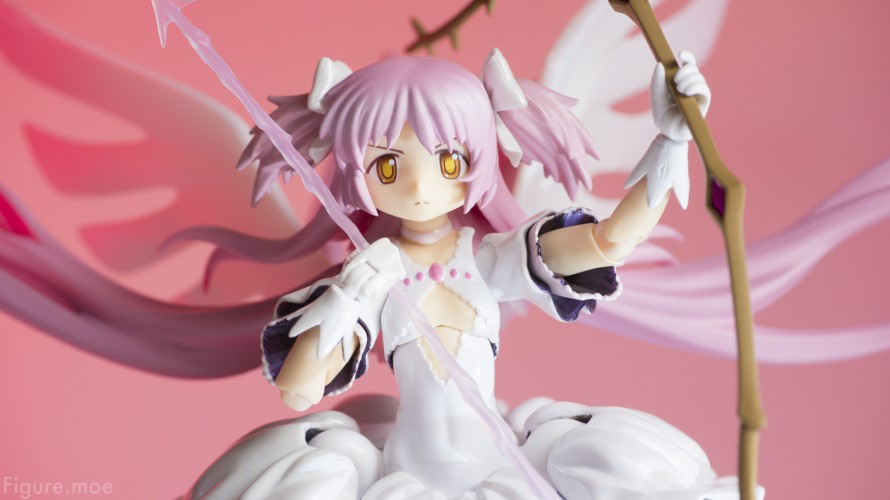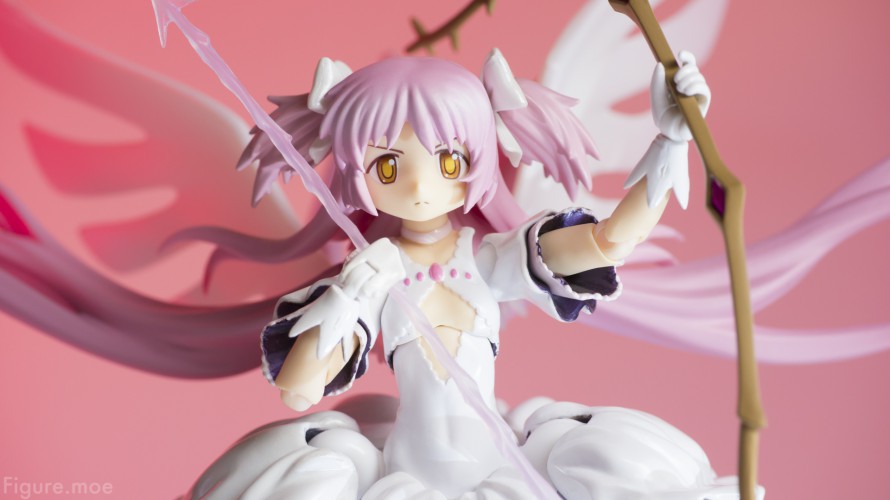 This figma is pretty special, eh, more than it already is, as it needs to have support to be properly and majestically displayed. She can stand on her own legs thanks to the separated skirt parts though, but I doubt she was ever made to really stand, as she never do so in the anime.
Arms and legs can be moved as with any other figma, and as mentioned before her skirt can also be posed, all three parts of it. Her wings can be adjusted in height thanks to the simple cylindrical joints. The hair pieces to the sides can be turned while the big hair at her back as a full figma joint. As a small and nice detail you can also turn her pigtails.
I usually don't have many problems figmas and their joints, but sadly my Godoka figma has a very loose spine joint. I can only pose her with her back in a full arc, mostly cause the hair and wings weight too much for the joint. I've read some have had loose hair joins, or arm joints, so it looks like different samples suffer different problems.
Conclusion
Sculpting

Painting

Posing

Packaging

Enjoyment
I am very happy with this figma. It may not be as pretty as the scale figure version, but it's benefits of posing her makes her just as attractive to me as the scale version. Not to mention it's smaller and easier to handle.
All in all, Godoka is a pleasant part of my figma collection and would recommend it to other figma fans. I realize this is an old review now since the figure has been out for more than a year, so safe hunting on the second hand market if you've just decided to get one!
Overall, 3.7 stars out of 5 total