Akihabara Visit 2015
Here's continuing with photos from my trip in Japan 2015, this time showing you Akihabara!
I actually didn't go around Akihabara alone. I met up with Shurikn Ibuki, a fellow blogger who lives in Tokyo. I've been following him online for quite some time, so it seemed natural to ask him to meet up at Akihabara and guide me around the constantly changing Akihabara for an evening.
But what is Akihabara, you may ask? Akihabara has a bit of a history (Wikipedia), but could currently considered to be a mecca or heaven for everyone who likes or loves anime, manga, computers and games as shops, cafes and arcades are tightly packed together in this one place. There are other similar places like Akihabara in Japan too, but this is the only one I've visited so far and is more suited for my own interests.
I met Shurikn Ibuki at Akihabara station which is conveniently situated just a block from Akihabara's main street. Most of Akihabara can be covered by foot.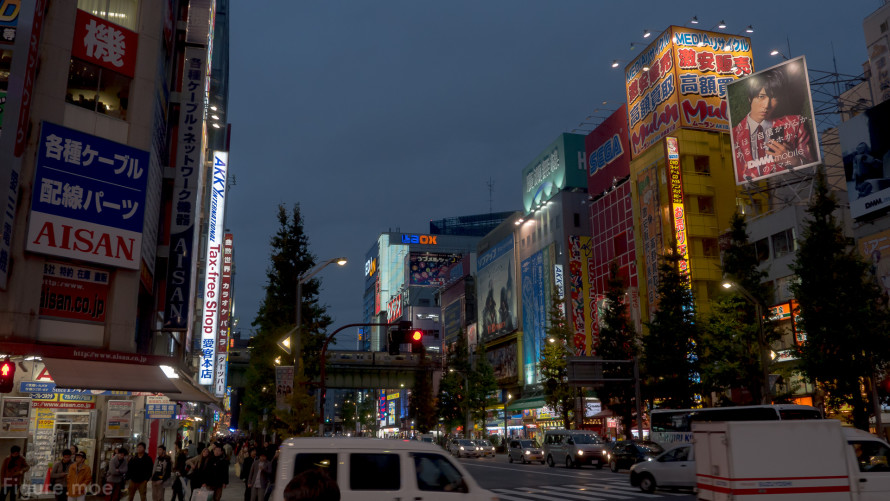 As I mentioned earlier I've been to Akihabara twice in an earlier trip back in 2008. Back then it really felt like heaven with big posters with "moe" anime girls all over the walls and even buildings, ads for a favorite series at the time (Kannagi), sounds and music straight from the series I've seen, shops having a lot of collectible items I wouldn't mind buying and what not.
But this time it didn't feel like that. Maybe I knew what to expect this time around and I didn't feel the same magic as it had back in 2008. In any case, this is still a cool place for people like me and it's easy to enjoy oneself for hours or days in this place.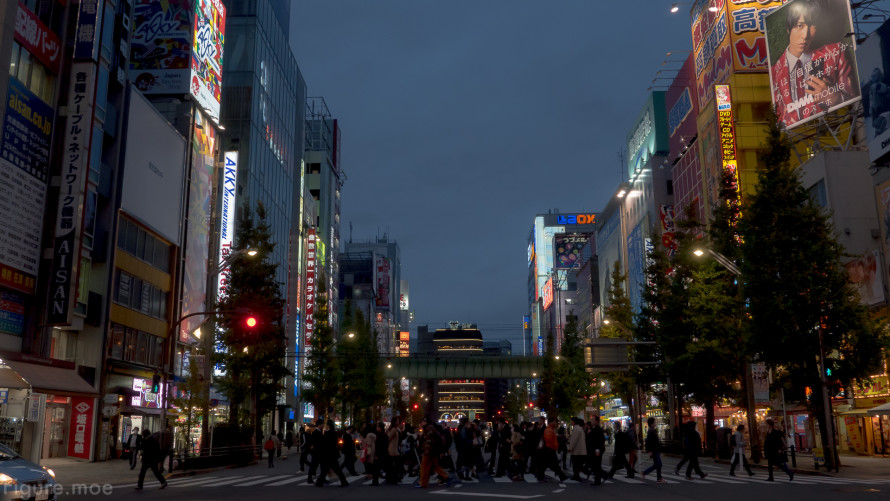 It was the end of November, I arrived late in the afternoon and it was a cloudy and rainy day, so sadly the outdoor photos are all dark. But on the other hand we get to see all the lit signs and ads which can also be an awesome view.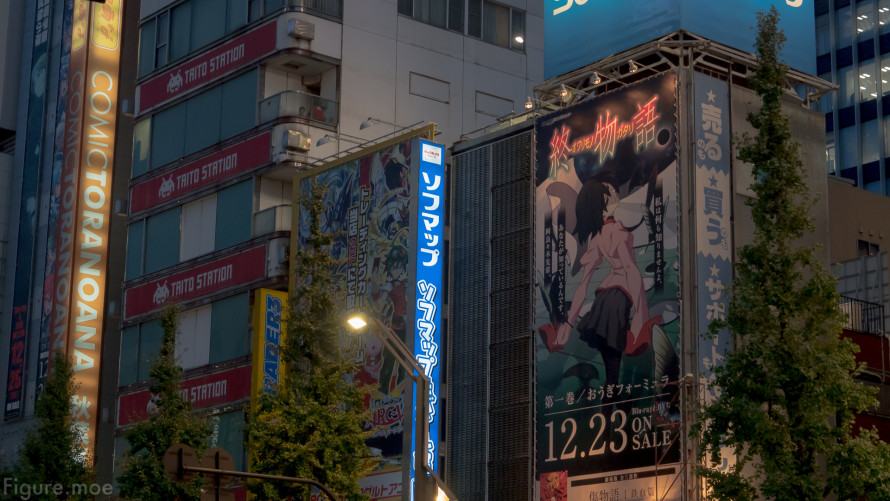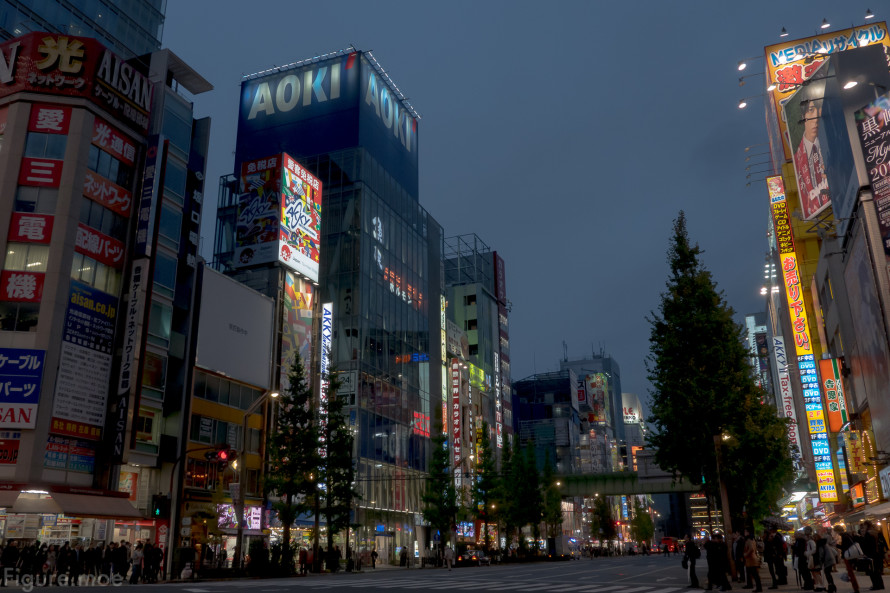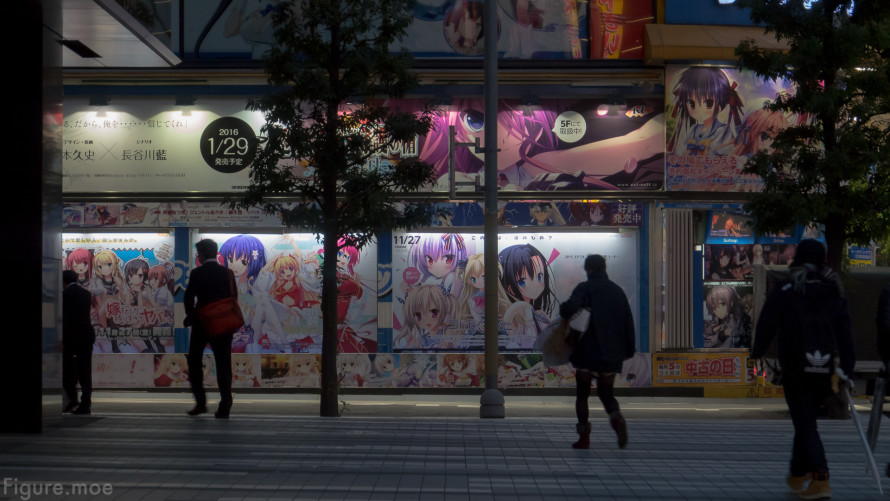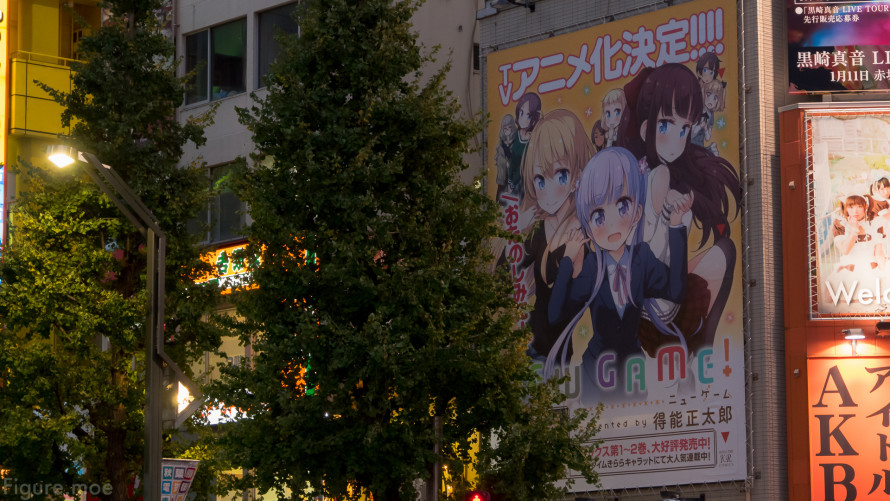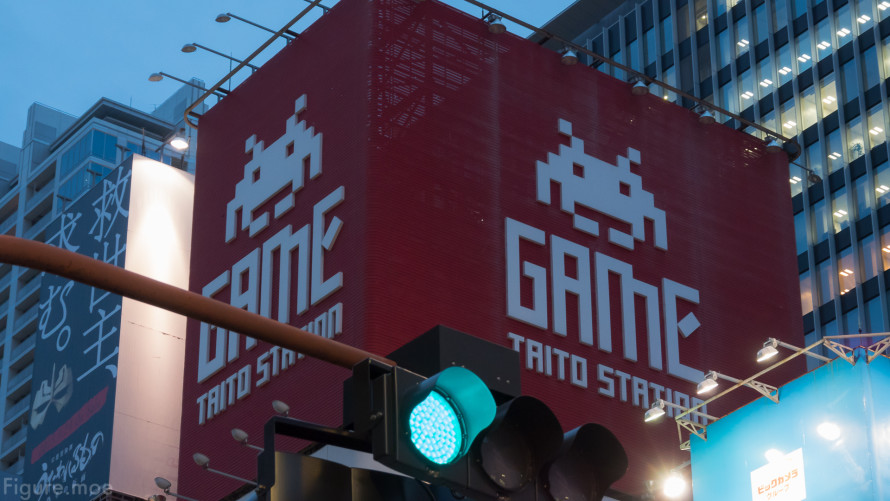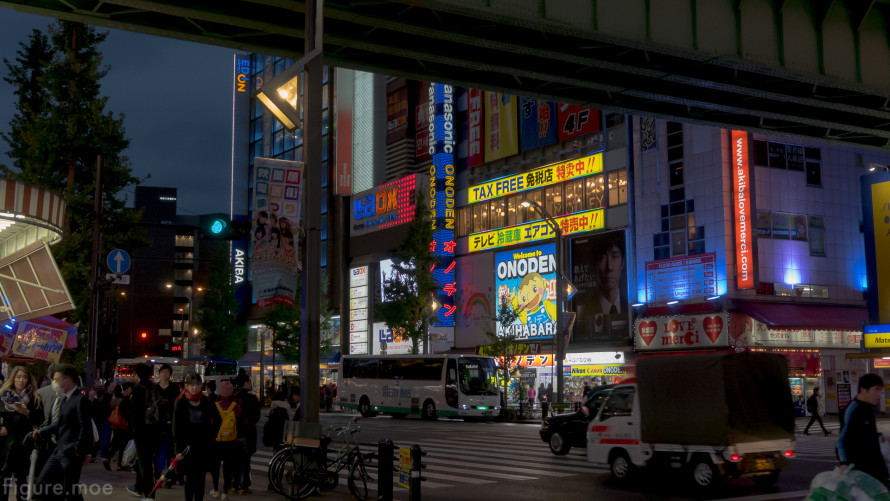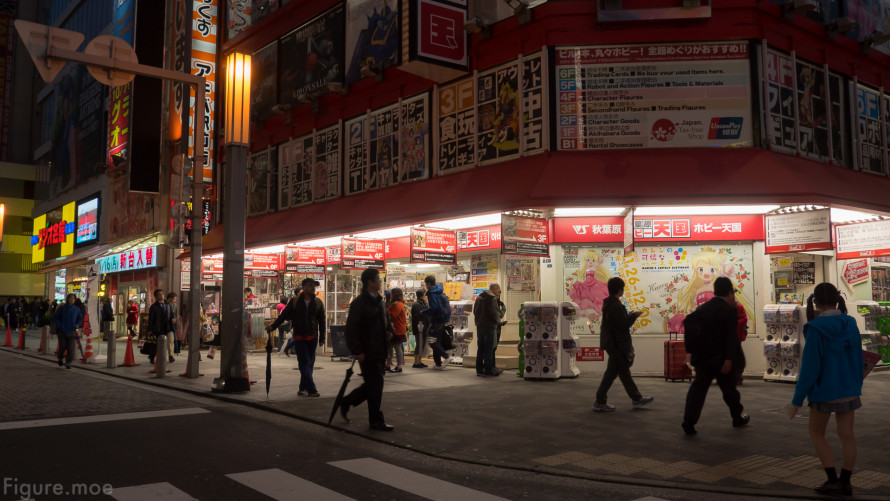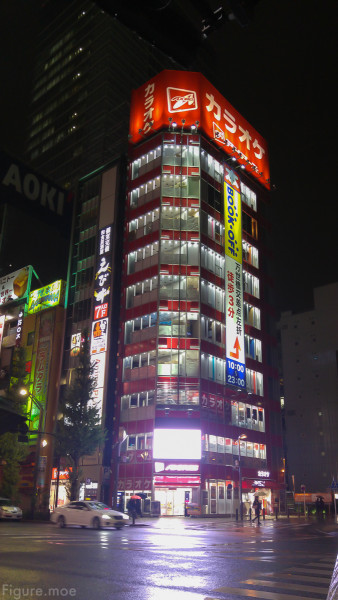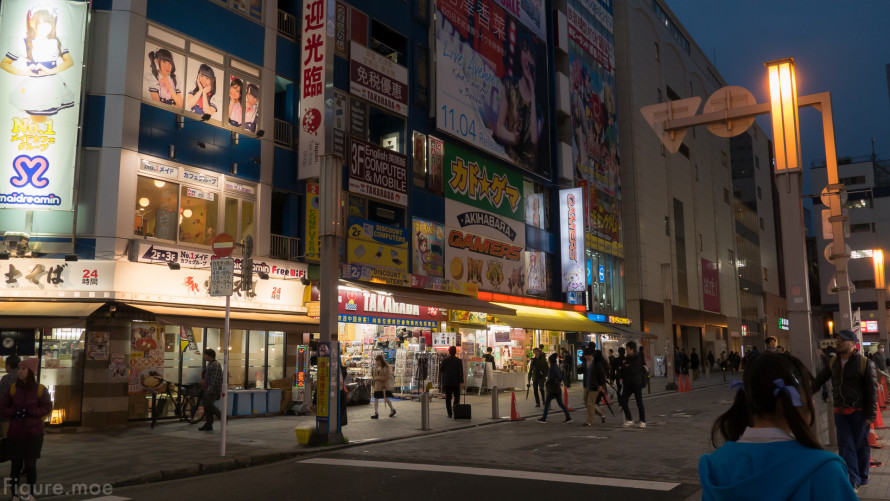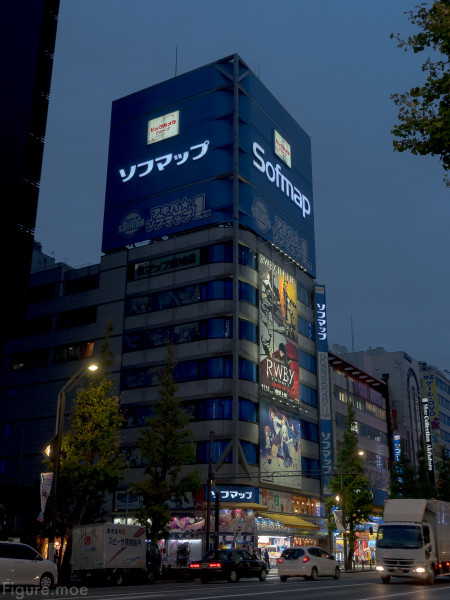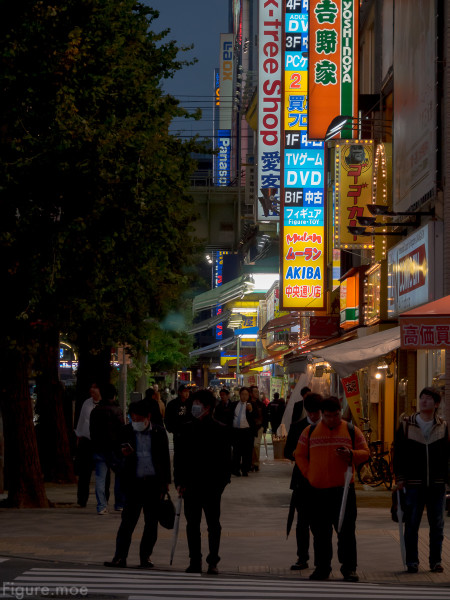 SEGA Game Center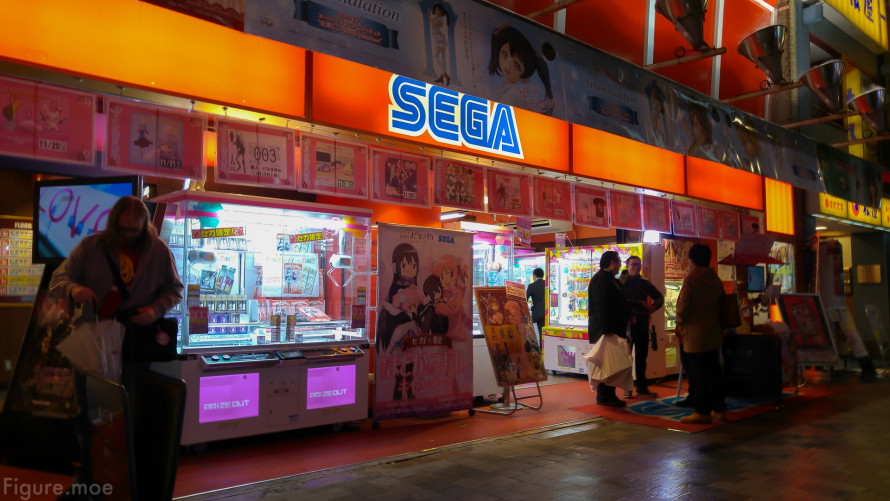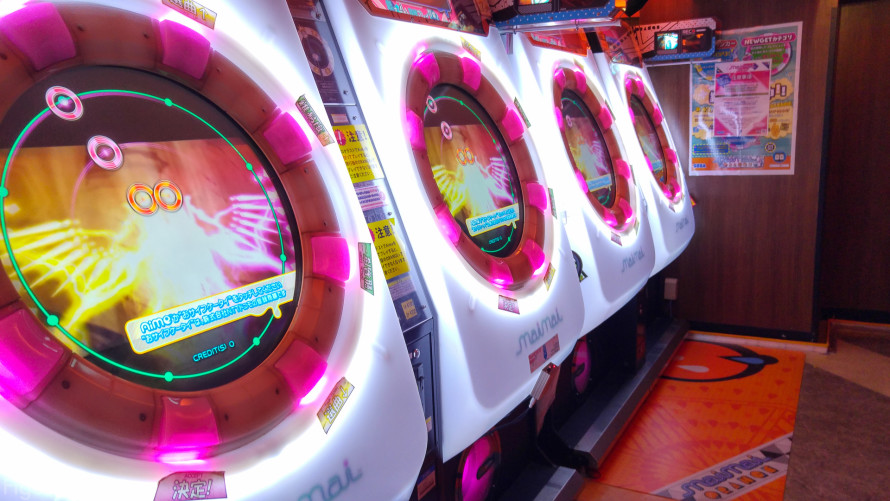 Shurikn and I went to play some Mai Mai, an arcade rhythm game. Shurikn had played this game a lot before, so naturally he had special gloves just for this game. I may be a drummer but I don't always feel that's of any advantage in "rhythm" games. I'd like to think I managed kind of well in this one though, although I got to play in an easier difficulty than Shurikn.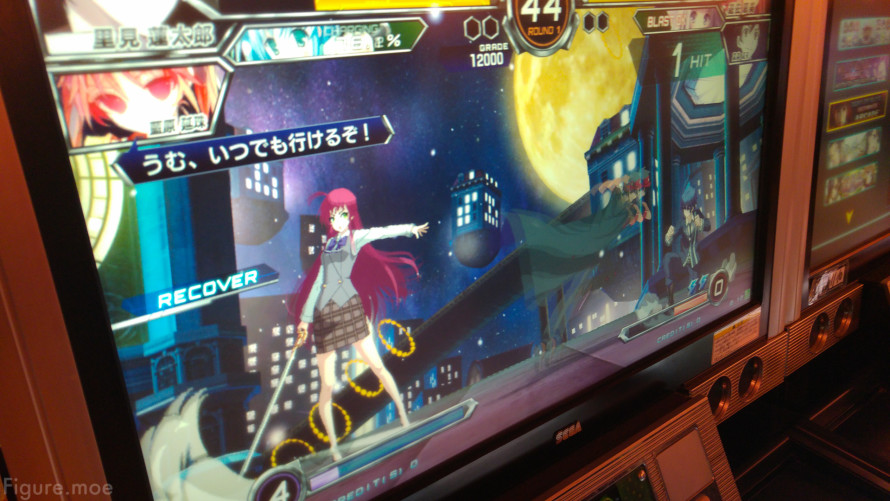 We also played a fighting game where the characters are from various anime complete with lines recorded by their respective voice actors. Rather fun to play your favorite character, except I'm quite terrible at fighting games and will probably always be.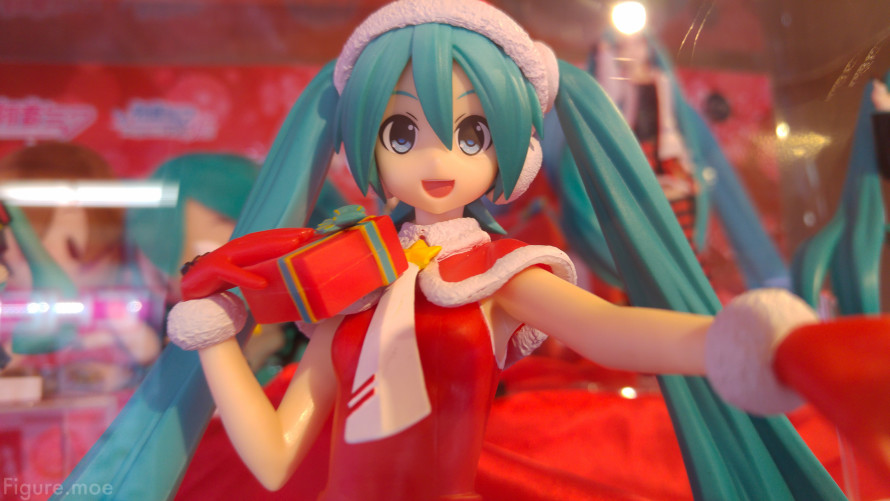 Shining Heroines Museum
Stores in Akihabara host museums and exhibitions of various themes, usually based on anime, games or in this case an illustrator's works from a particular game. Most of them aren't announced way in advanced so planning a trip to see one can be rather difficult. They also don't last too long, about a month or so, so one have to be quick about it.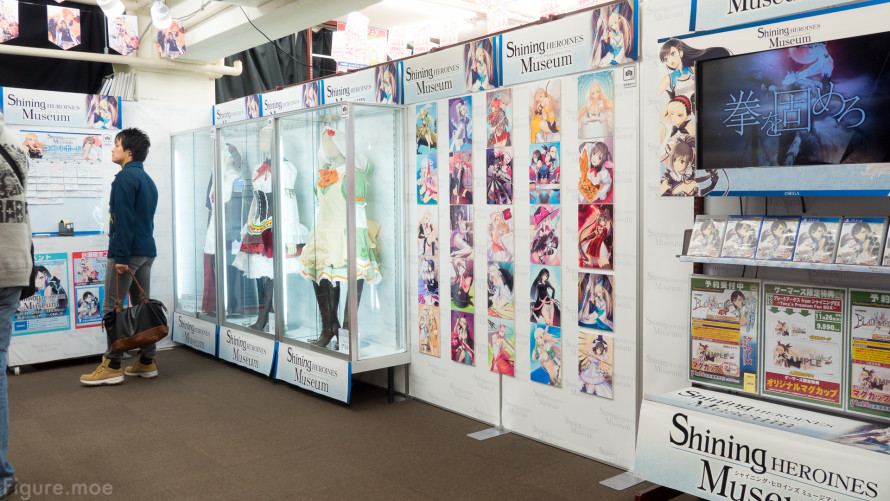 Yuruyuri Museum
A museum for the anime Yuru Yuri could be found just behind the previous exhibition.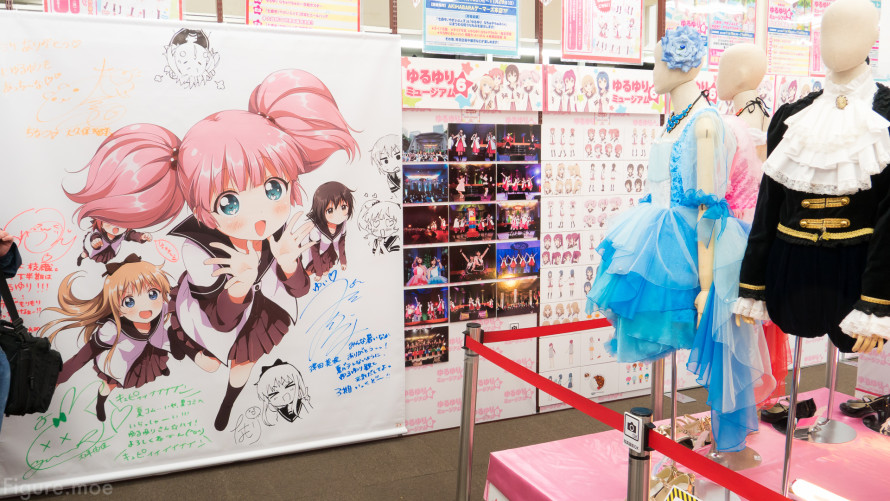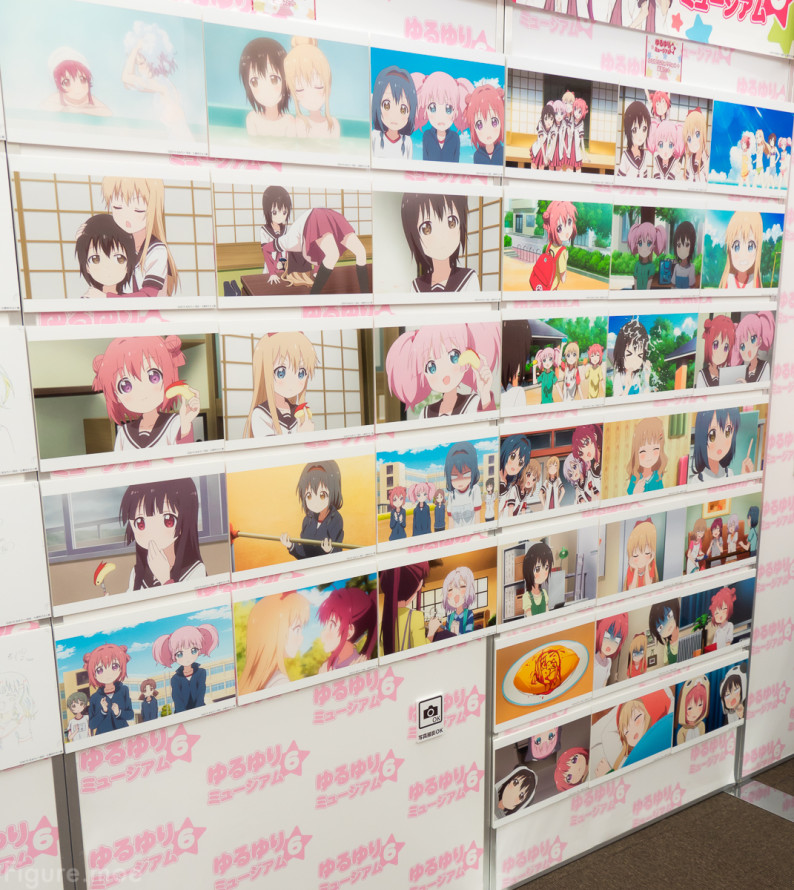 Gakkougurashi! Museum
Another museum further down the road of Gakkougurashi! could be found. Photos taken by Shurikn before my visit can be found here.
Loot
You can't just leave a place like Akihabara without buying something. Not necessarily that you need a souvenir but because the temptation is too big. I'd like to think I found some pretty useful items.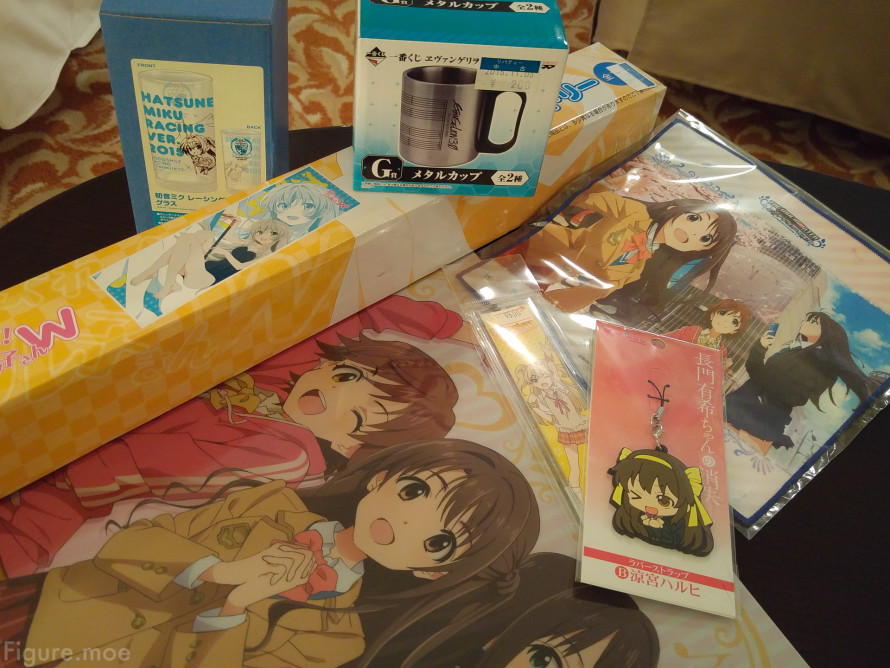 The Haruhi keychain was a pleasant surprise as it's been quite some time since something was released from the Melancholy of Suzumiya Haruhi series. The Nyaruko-san wall scroll was a left over item that apparently didn't get sold, so I was happy when I found it.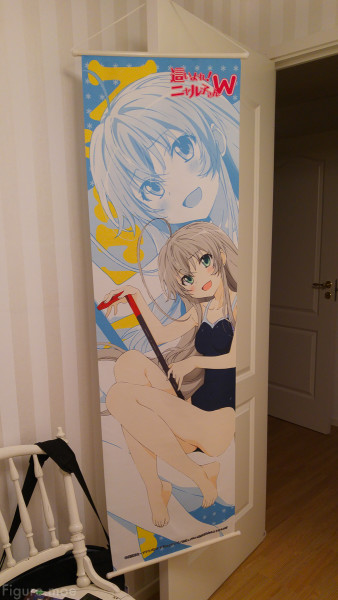 Any thoughts on going to Akihabara or other similar places in Japan yourself? Or maybe have you already been there?
---
Next post will be about my continued evening in Akihabara at a rather unique experience; Maid Cafe!