Ryougi Shiki by GSC Review
From the anime movie series The Garden of Sinners comes this character Shiki, or SHIKI, depending on which state she is in. She usually wears kimono and wields swords when she can.
The version I got is the re-release by Good Smile Company. I had seen the first release in many photos and thought it was really nice looking but was too late at buying it. I one day found the re-release for 60% of the original price and decided to go for it while ordering another bunch of other figures. As a character from a series I like and love the music from it's certainly not with any regret that I got her.
Packaging
Cute and fitting package. Only the sword and base is separate from the figure, so not so much assembling. The hand was a bit tight at first when putting in the sword, but it got easier with every time I tried. Only a plus that it's tight, of course; we don't want her to drop it after all.
Sculpting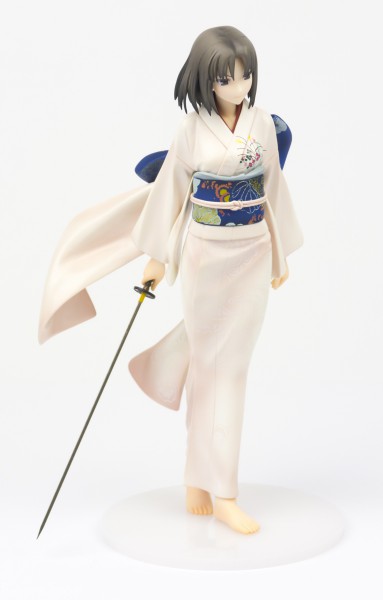 The first thing that hit me when getting her was that she was much smaller than I had imagined her to be (I never checked the measurements or scale though). Despite the size the sculpting is well made. Sharper details on her kimono and softer ones on her head, hands and feet. Something figure makers never seem to get rid of is the seams in her hair. While not as prominent as on other figures they're still there. Considering you can't see any other seams on this figure it would have made it… perfect? Seamless, at least. Not a big deal though.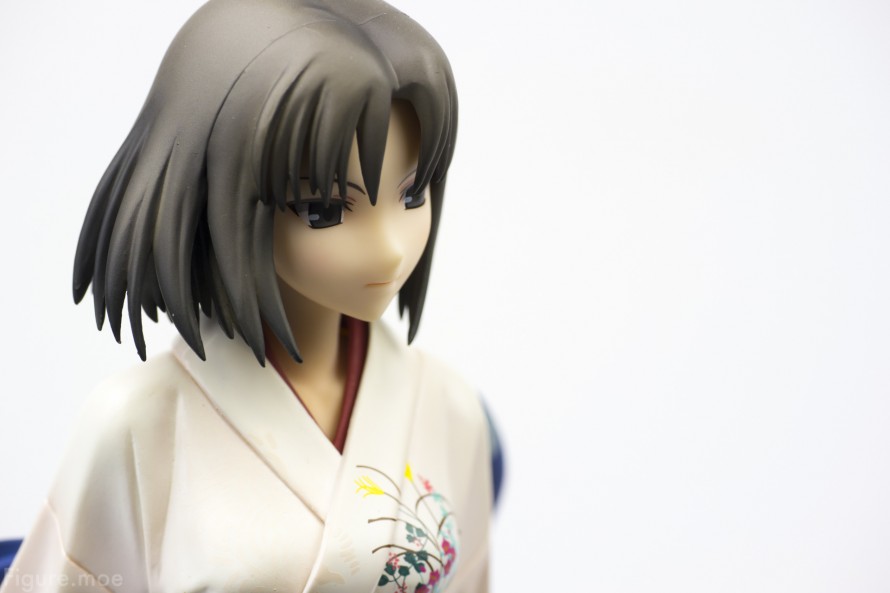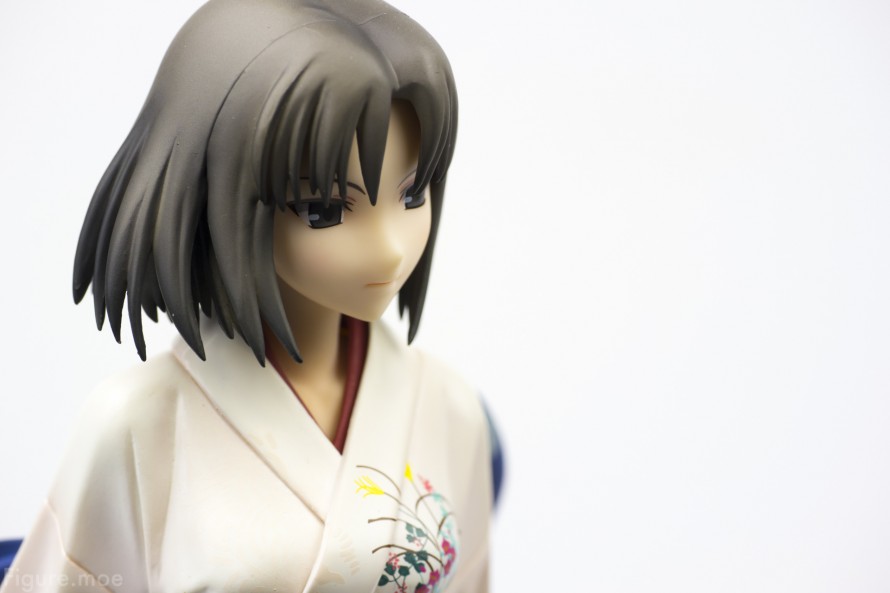 One thing that's bugging me a lot is that she isn't looking straight at the horizon, but rather down into the ground. Apparently, this re-release suffers from leaning, something the first release did not. It's kinda troubling cause of two things. Not only does it make her look lost in her thoughts as she wanders but it also makes it quite difficult to get a good angle from the front where she's looking into the camera. It could be that the makers wanted her to look like she's leaning into the wind rather than standing straight, or simply, something wasn't done right during manufacturing.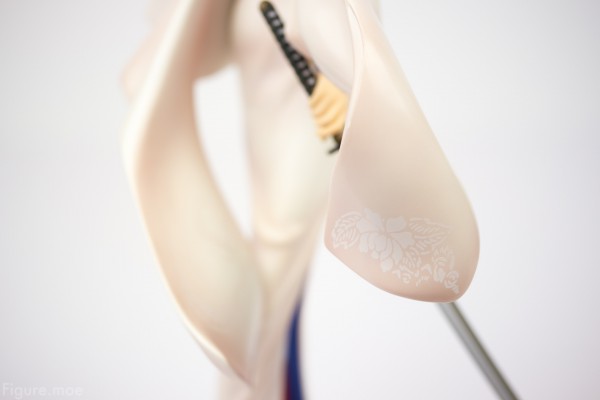 Painting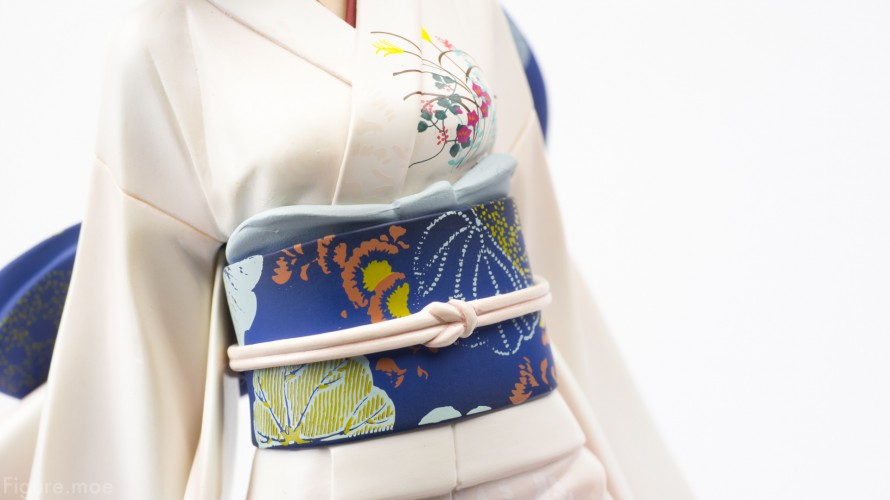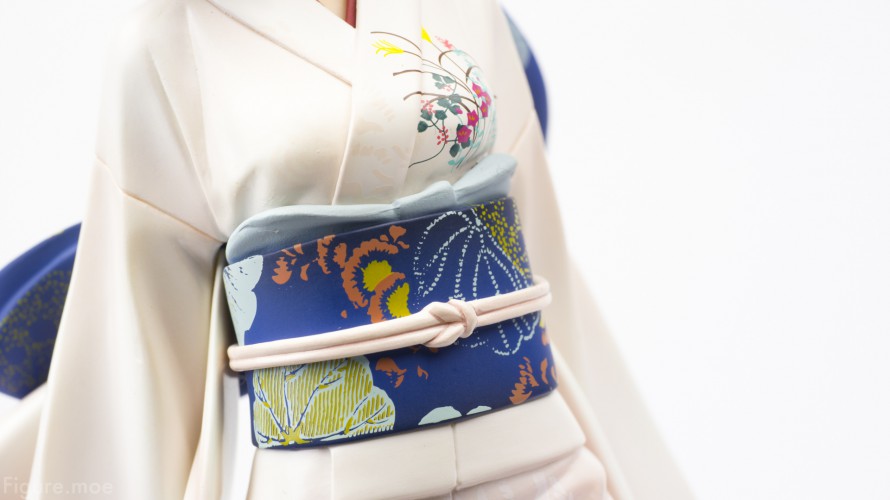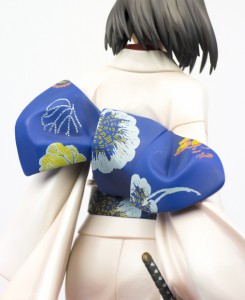 Probably the highlight of this figure is the painting and decals on her kimono. Most of the detail on this figure comes from the intricate flower patterns. These patterns also stay quite true to the original artwork, though not perfectly.
Her eyes seems to have changed from the first release. They're darker now adding to her lost-in-thought look. Considering she already had an uninteresting look in her eyes in the first release of this figure it does kinda kill it for this second release.
Another comparison to the first release, and something that I wish had been is just a tad more saturated pink in her kimono so that it stood out more. It looks almost white instead of light pink as it does in the anime or other official illustrations.
I don't want to take all the glory from her though just because of a few mishaps. If I had have no first release, anime or illustrations to compare to this figure will still look gorgeous in itself.
Conclusion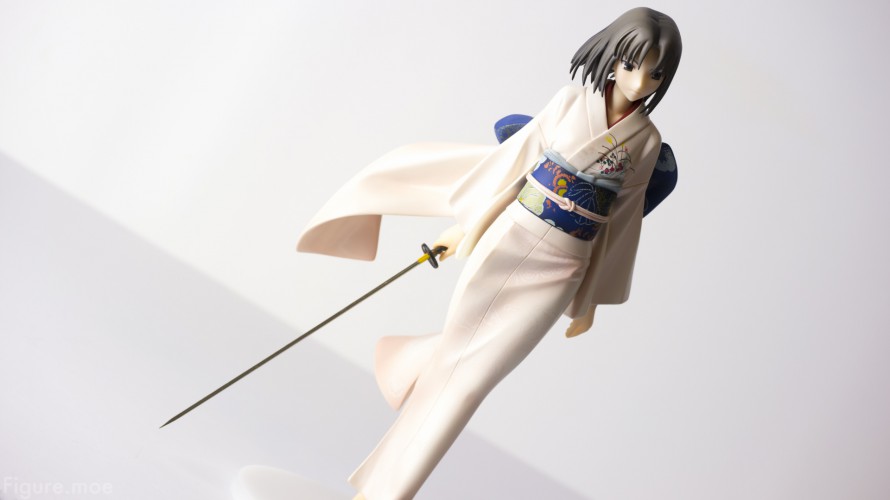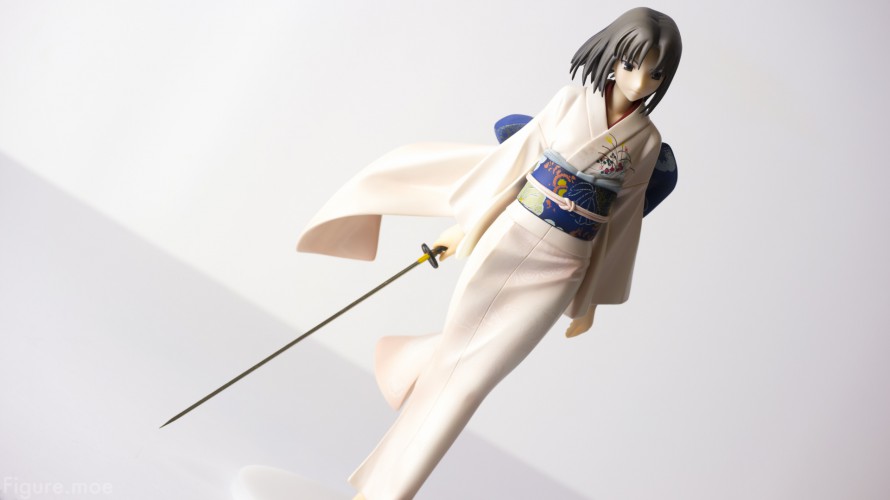 Sculpting

Painting

Packaging

Enjoyment
If you're going to buy this figure make sure you get the first release as it doesn't not seems to have many of the bad "misses" as this one has received; Leaning, pale pink on her kimono and darker eyes. My lesson learned by buying this figure is that any re-release will never be quite the same, usually worse in quality than the first one. But I still got a gorgeous looking figure of one of the characters from a movie series that I like. Still a satisfied buy.
Overall, 3,5 out of 5 stars