Project Snap Fig
What's the best thing for a figure photographer? To have his or her photos featured online? Not bad, but I'd say to have his or her photos featured in a book or on posters is probably better! Seeing your creations in a physical form is a nice change from the flat screens that we usually see figure photos on.
So that's what Sakura Doujin wanted to do and made real for me and a few other fellow figure photographers. They called the project Snap Fig and was a project funded by backers who wanted the book and maybe the extra posters and prints. They asked figure photographers to send in a few different photoshoots or scenes, a collection of photos taken with the same figure and the same stage/location, and with it send in some EXIF information from the photos to be shown next to the photos. The also asked for behind-the-scenes photos of the photoshoot.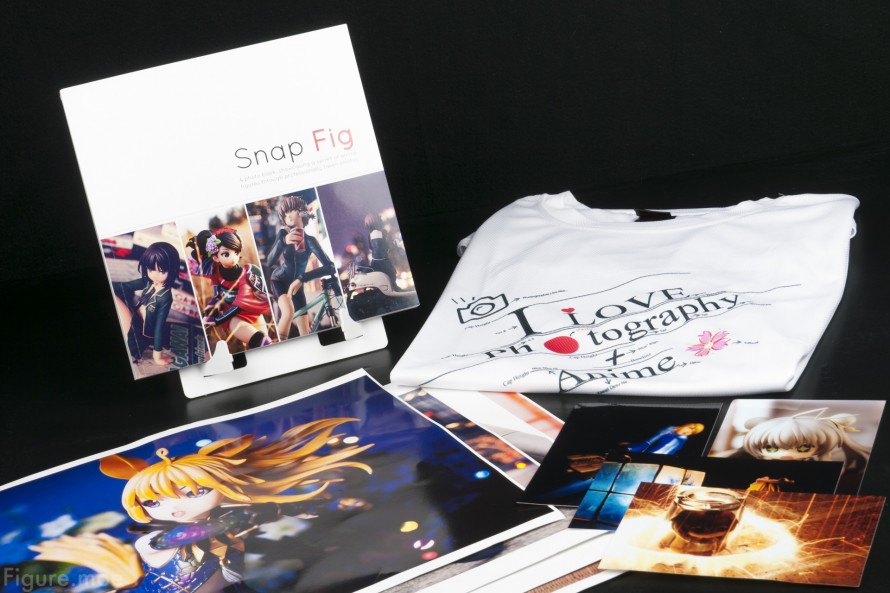 And in the shot above is what I got for the tier I backed the project up at. The A1 poster is missing from the shot since it was sent much later.
The quality of the book, posters and prints is great though. Just touching them feels like they were made professionally and with passion. The layout and style inside the book is very fitting. Sadly, all pictures in the book are quite grainy though. My jpg exports certainly doesn't look like that, so the pictures aren't as sharp as they should have been in print. The T-shirt was not of the fabric I expected, but it is made in high quality though and looks quite nice. We never got to choose what photos to be printed out as posters or prints, so I suspect everyone got the same.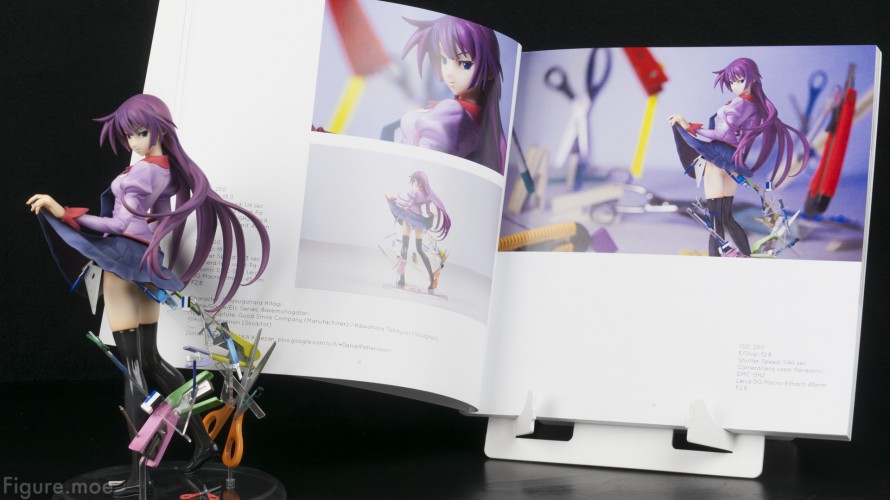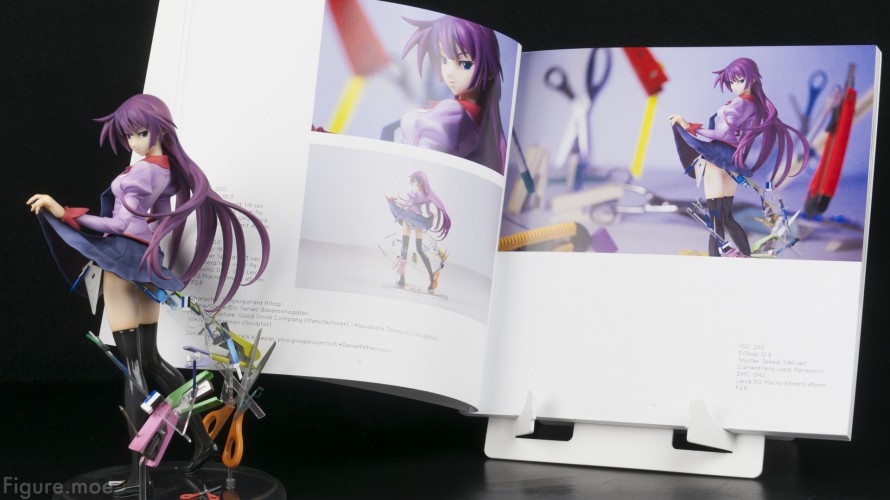 These are my two pages in this book! I sent in several photoshoots and this one was the chosen one. If I got to decide which one I would choose to feature in this book this would not be the one though. I'm sure they have a good reason for choosing this one, but I'll never know since they didn't say as to why they chose it. This particular Senjougahara photoshoot I submitted contained five photos, but they didn't choose all of them. Seems they skipped the tilted shots.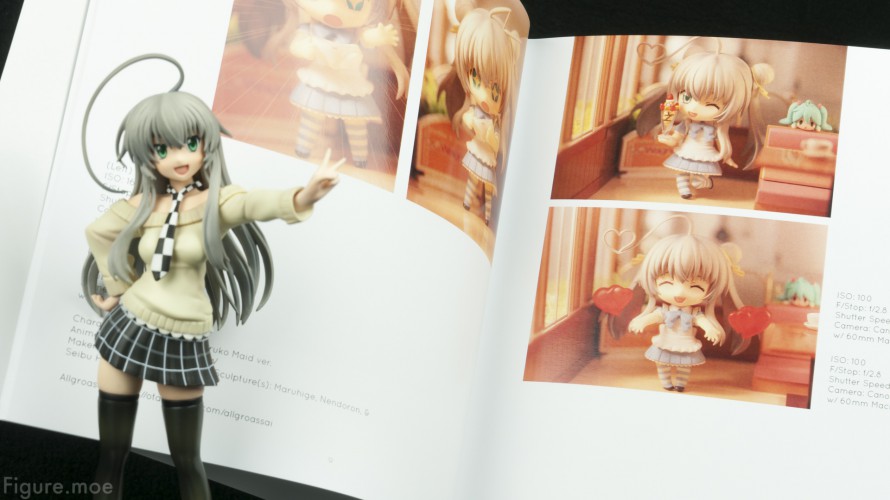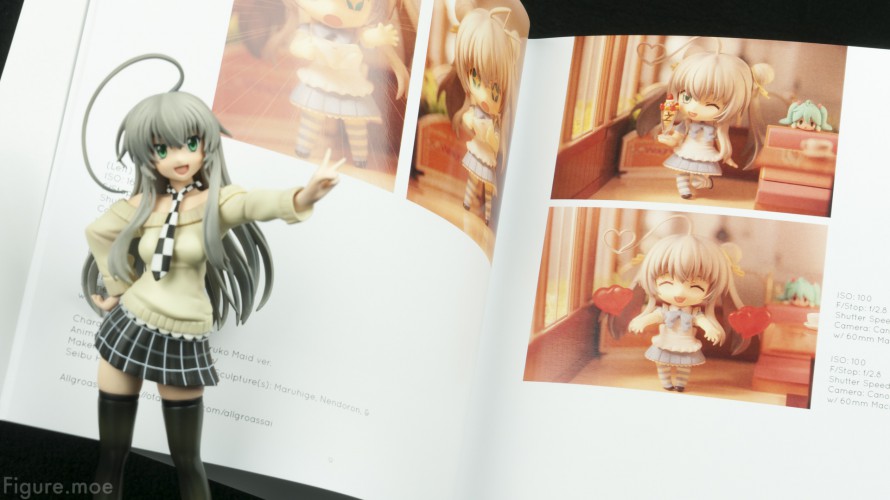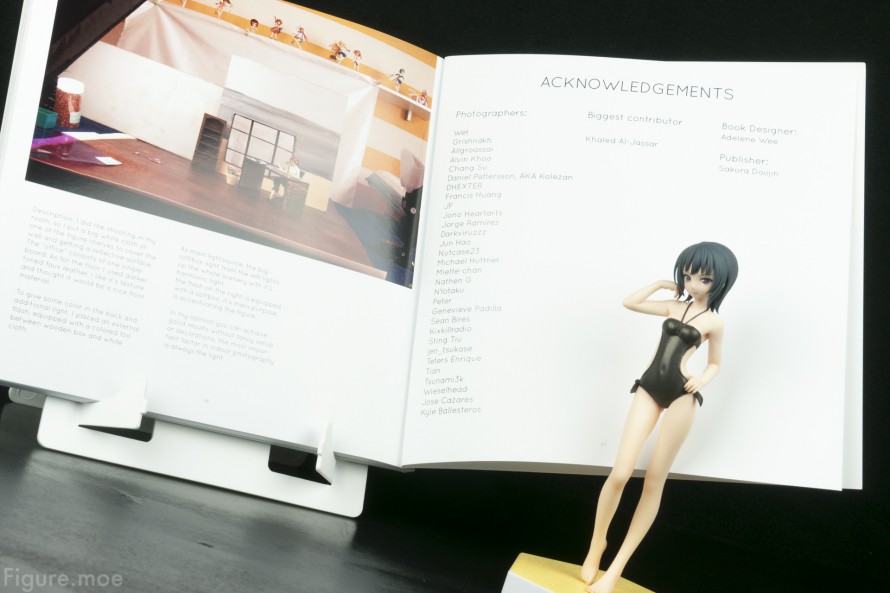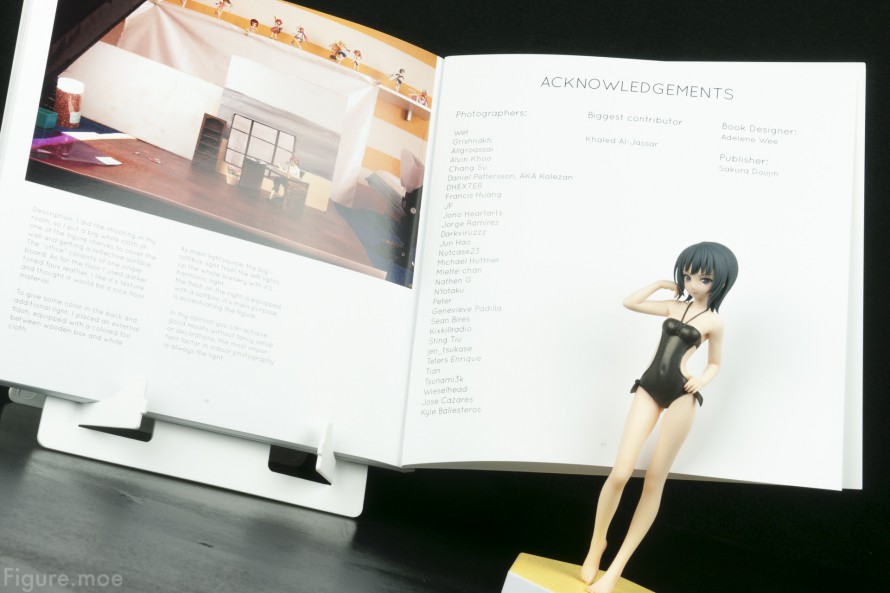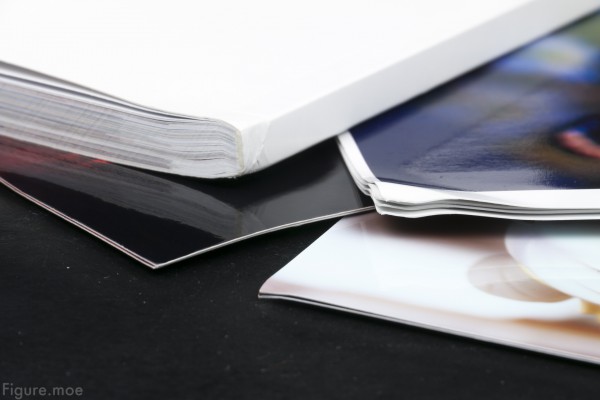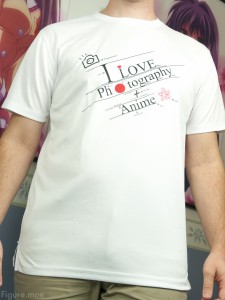 One of my biggest and pretty much only complaint to Sakura Doujin is the shipping. They made these high quality books and prints but sent it in the worst kind of shipping possible. Everything was damaged in one way or another because the packaging wasn't good enough. The posters were even scratched. The A1 poster they sent later was even worse. Instead of using a poster tube they just wrapped the poster in paper resulting in a bent, twisted and squashed poster.
As for the book itself I felt they could have included more descriptions though. I would like to have seen the photographers, us, talk about the scene and give some fun information as well. And… it seems many of them did too. They put all the behind-the-secenes photos in a section at the back of the book where we find the photographers talk about the scene they made. Sakura Doujin never asked us to ever write any description for our behind-the-scenes photos, so this baffles me. My behind-the-scene photo was never used, probably because it didn't show much at all so I'm not disappointed at all, only surprised that other photographers wrote descriptions anyway.
I want to thank Sakura Doujin for doing such a great project anyway, and especially for choosing a photo set of mine! Hoping for more in the future, so more people can get a hold of these one time gems!