Mirai's BIG birthday gift
Whenever any fellow anime and manga otaku have their birthdays I try to celebrate it with them. And the same goes for our friend Mirai Suenaga who celebrate on the third of March! Happy birthday, Mirai! ^^ (Yes, she's supposed to be forever sweet seventeen though…)
This post is also a dedication to Sheng Gonzales, aka kixkillradio, who's birthday is very soon, so I decided to merge kixkillradio's style with Mirai's birthday. kixkillradio's photos greatly inspire me to become a better diorama maker and figure photographer. As you will be able to tell, I've tried to recreate her style in these photos with one of my two nendoroids coupled with my own limited skills and time. Enjoy!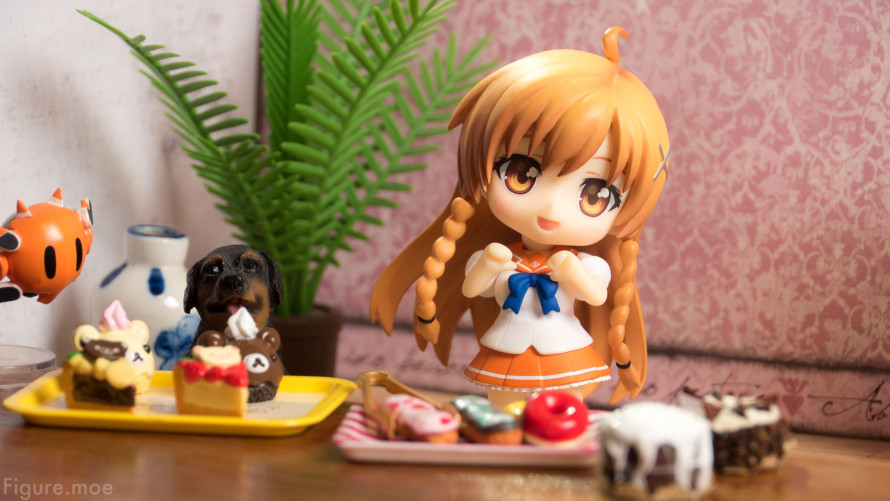 It's a big party! Yes, really! The others are just out of frame…! It's not like Mirai doesn't have any friends or anything…!
Retrokyu: "Analyzing contents…"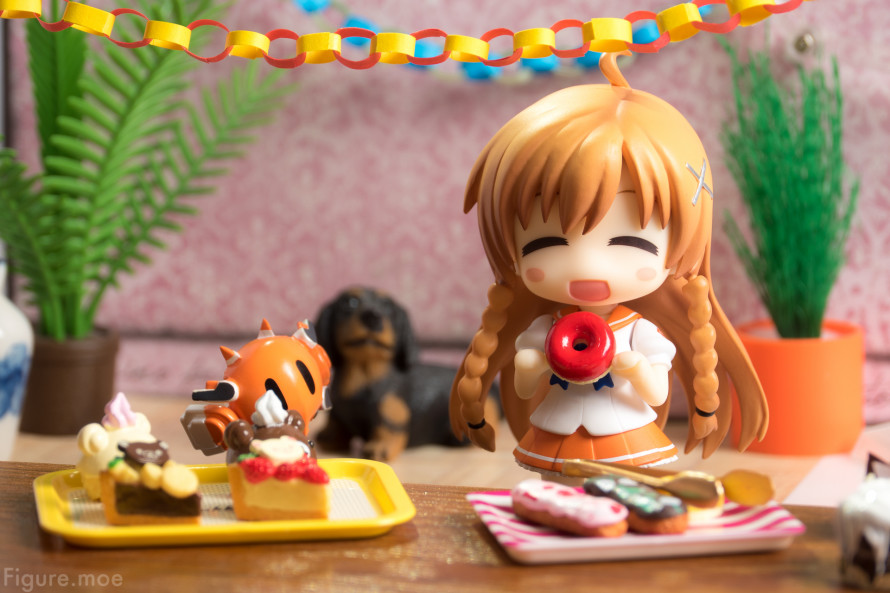 Retrokyu: "Flour 70%. Eggs 30%. Cocoa 30%. Sugar 90%-"
Mirai: "So many goodies! Yatta! Itadakimasu~!"
Retrokyu: "Mirai, these cakes and pastries are not good for y-"
Mirai: "Oh, hush! It's my birthday after all~"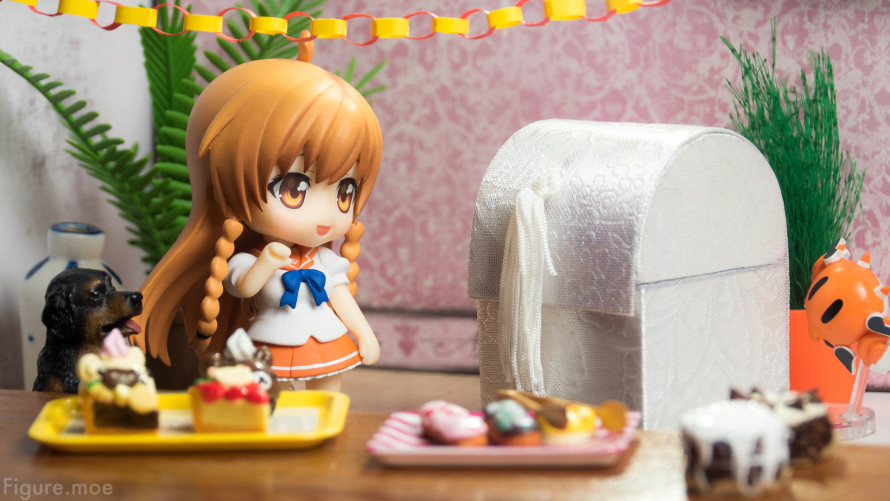 Here's a gift for you, Mirai.
Mirai: "What a big box!"
Go ahead, open it!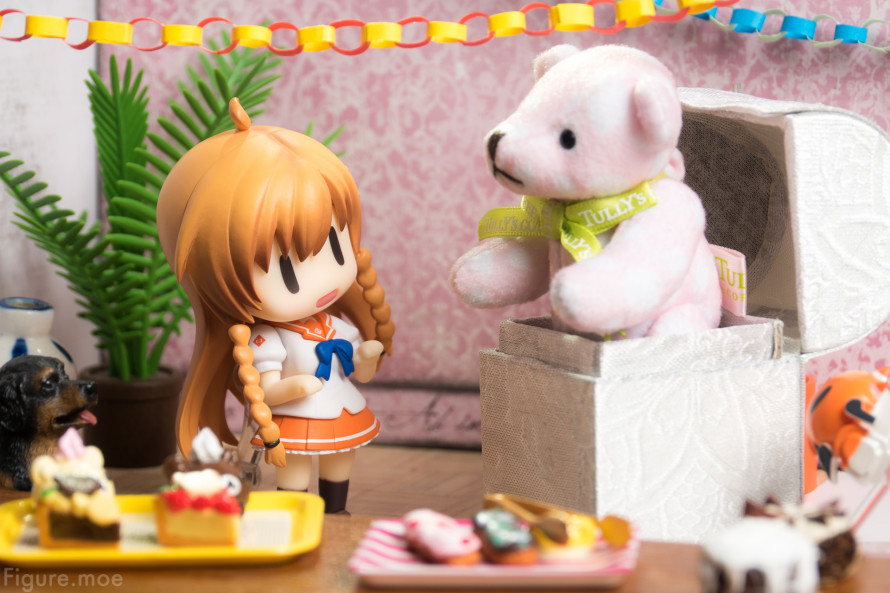 "It's-… It's a huge teddy bear!"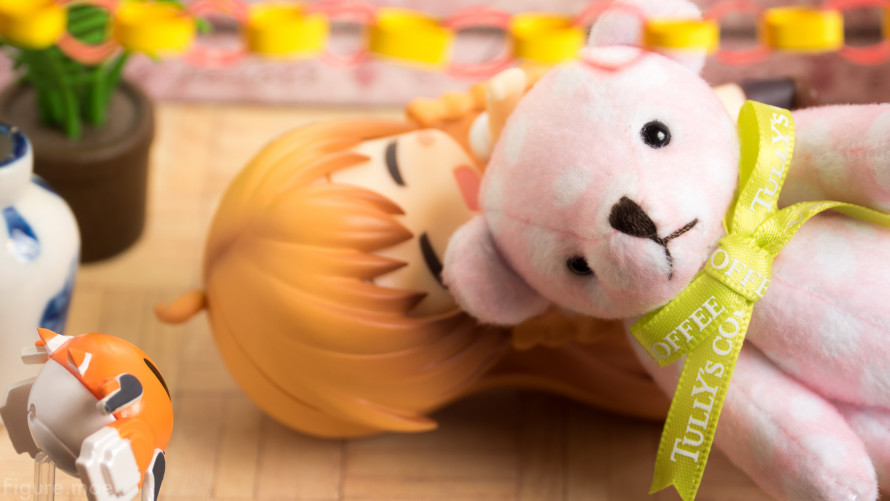 Mirai: "Waai~!! Thank you so much!"
Retrokyu: "17, yet still so childish."