My New and Used Equipment
I've had a bunch of people ask me what camera I use and how I can get such clear and sharp photos. I didn't choose my camera and equipment myself when I started out as I've mostly borrowed whatever my family already owned, but in hindsight, analyzing my style and what I like, I think the cameras has suited me very well. Let me show you what equipment I frequently use for my photoshoots and what I've recently bought!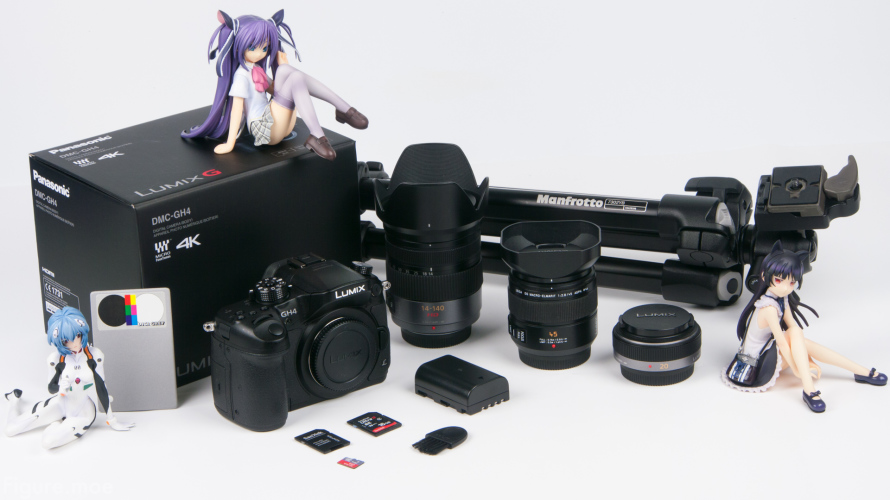 Equipment I use and have used:
Panasonic LUMIX G Camera DMC-GH4EB (Panasonic info page) – My new camera, as in it was released this February (2014) and unused, and "My" since it's the first camera I actually own.
Panasonic LUMIX G Camera GH1 / GH2 and Olympus OM-D EM-5 – I've been borrowing my family member's cameras previously for all my shots. GH1 to start with until my brother bought the GH2. He later sold his GH2 and I've been using the GH1 for a long time after that since I do not like the ergonomics on his new/current camera (Olympus OM-D EM-5). Used the EM5 for one photoshoot and one video.
Panasonic Lumix G Vario 14-140mm f/3.5-5.6 Zoom Lens – My favorite lens used in the majority of the photos I take.
Leica DG Macro-Elmarit 45mm F2.8 ASPH Mega OIS Macro Lens – Used for close up shots and lately for video as well.
Panasonic Lumix G 20mm F1.7 ASPH Prime Lens – Rarely used for my figure photography but I do like using it outdoors, run-and-gun, and especially in low light.
Manfrotto 7302YB tripod – Me and my brother had been using a really old tripod meant for analog video cameras for a long time, but I tired after a while and bought this tripod with a ball jointed head specifically for photography as a birthday present for him. Obviously, I'm using it the most. Really high quality, light and works well.
König KN-STUDIO80 – Energy saving Studio lights with softbox function. I frequently use these for indoors/studio photos.
Gray card – A generic gray card to set the white balance. Used mostly in the studio or indoors.
Short brush – A pretty cheap but vital part of any photoshoot of mine. A short plastic brush to dust of the figures in all the places, especially where you don't think there will be any dust. It's quicker for me to brush the figure off than to Photoshop away any dust.
| | |
| --- | --- |
| | |
New era, yet the same
When I got to use the GH2 there were a few features that I liked, like the touchscreen for choosing focus point, and missed these greatly when my brother sold the GH2. Image quality wise there were no major difference between the GH1 and GH2 so I never really bothered to buy my own camera.
But when trying to record video for this blog I quickly found that no camera we owned had satisfactory video recording capabilities/quality. My brother, who is the photo-otaku in the family, had been talking a lot about the new GH4 and the more I looked into it the GH4 suited me very well. Improved sensor, better ergonomic grip and dial/button placements, sharper viewfinders, 4k (4 x FullHD [1080p] resolution) video capability, FullHD [1080p] slow motion video recording were things that attracted me. And as a bonus, specs that makes it look more like a phone, it also includes WiFi and NFC for remote controlling and sharing photos directly to the internet.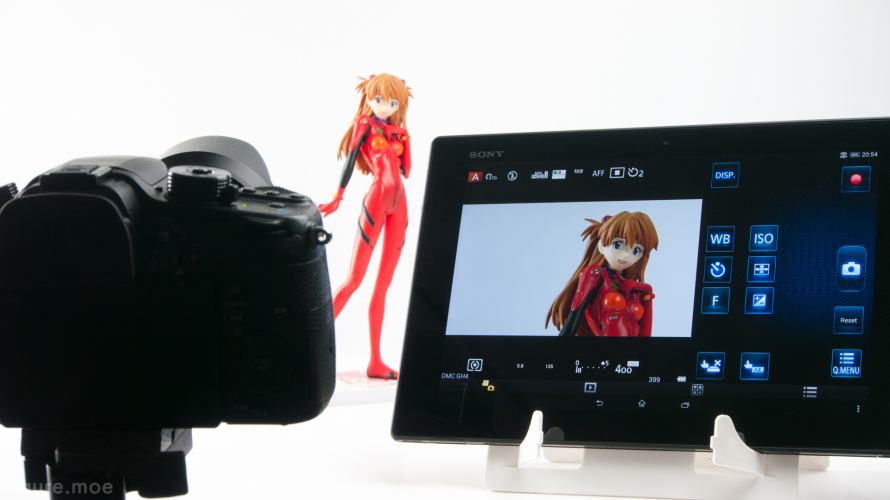 Above is a photo of the remote control in action. While I won't be using it every time I shoot by myself, I can see it come in handy when being several people during a photoshoot.
While this new GH4 camera won't necessarily make my photoshoots be much more productive or increase photo quality by a mile since it's pretty much the same, it's in the video department that I will now be able to shoot much better looking shots. I've always been interested in shooting video for various purposes and if I can make it look good for figures then I can combine two interests perfectly. Of course, there's no point in shooting an object that doesn't move, so to start with I'll have to figure out how to make interesting figure videos.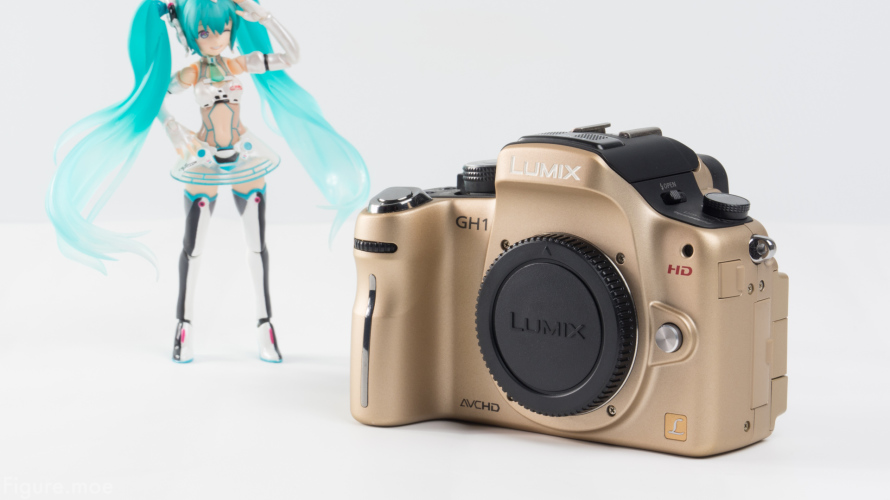 Photographers, do you use carefully chosen equipment or just what is available to you?