Happy 24th Birthday, Hatsune Miku!
Even though she doesn't age a day she's technically 8 years old and fictionally 24 years old. Doesn't mean we can't celebrate her birthday anyway. Happy birthday, Miku!
Found some older photos way back from 2012 and thought I'd post them today. I wanted to show Miku in a studio setting, and the condenser microphone and drums I own were great for this.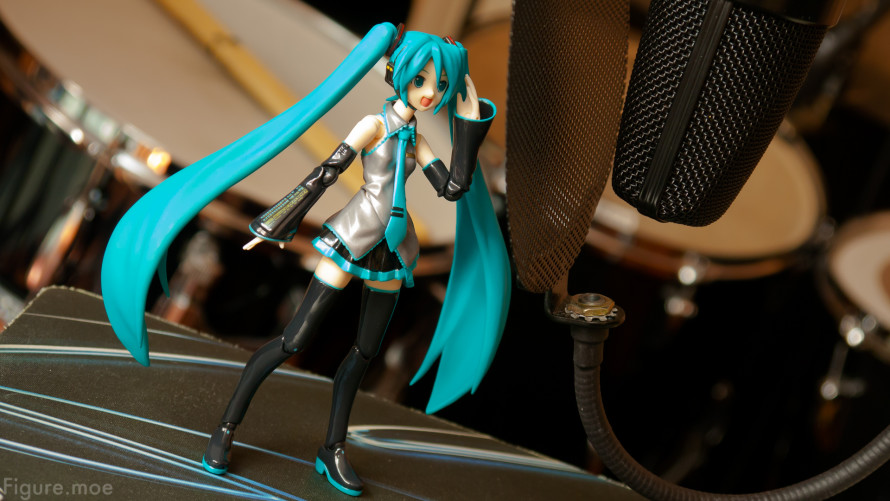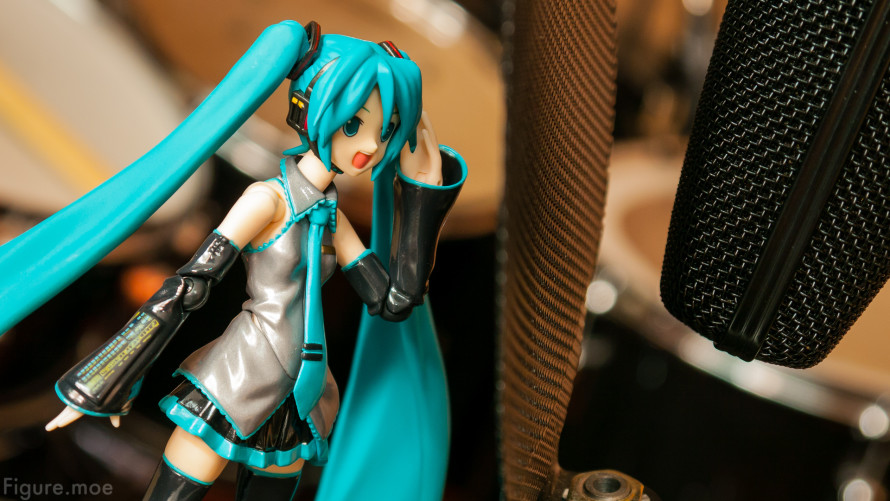 I may not be a big fan of her voice but she does have an interesting design which I think is one reason she's so popular among figure makers and collectors. What's your reason for liking/loving Hatsune Miku?